Undo Your Heart Disease
Sentara is proud to offer the Ornish Lifestyle Medicine program exclusively in Virginia. This is the first program that is scientifically proven to "undo" (reverse) heart disease by optimizing four important areas of your life: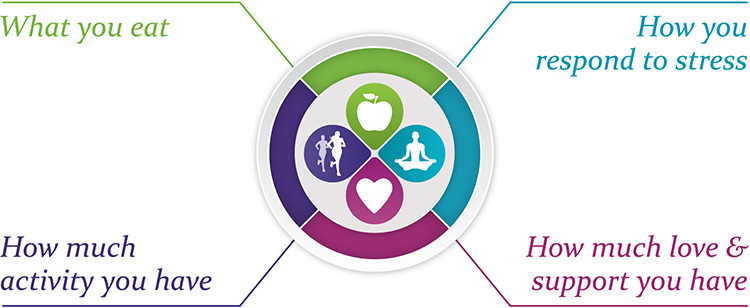 Participants experience the program within a small consistent group, who all have the common goal of reversing their heart disease and improving their well-being. This 9-week program consists of 18 total sessions that are 4 hours each for a total of 72 hours.
The Ornish Lifestyle Medicine is covered by Medicare and many commercial insurers for qualified and eligible members.
Call 757-507-8820 or complete the form to find out if the Ornish Lifestyle Medicine is right for you to begin your journey to heart health and recovery.
To learn more about the science behind the program visit ornish.com/undo-it.