Putting Off Elective Surgery? Sentara Surgeon John Carl III, M.D., Explains Why You Shouldn't Delay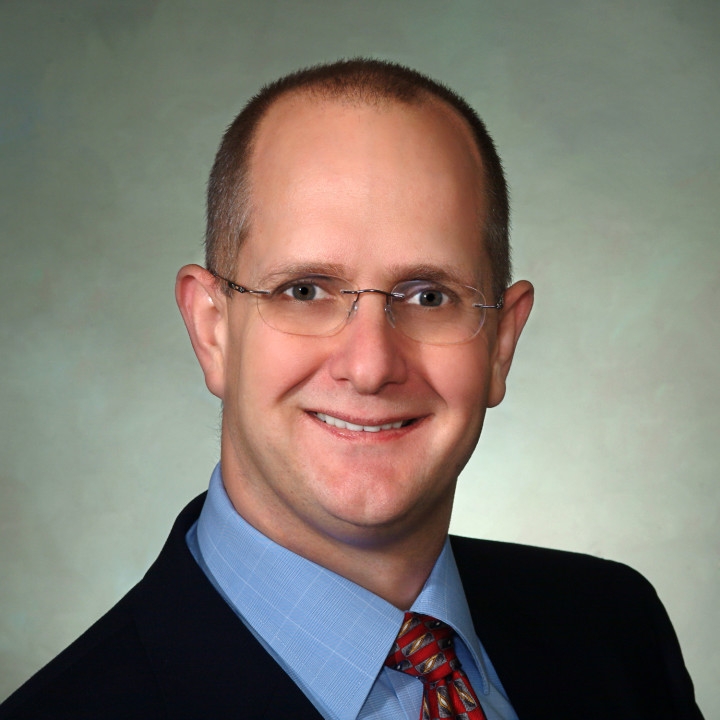 "My approach to care is patient-centered," says John M. Carl III, M.D., a general surgeon at Sentara Martha Jefferson Medical & Surgical Associates in Charlottesville, Va. "As a surgeon, I'm always thinking about each patient, what the surgery means to them and how we can get them back to doing their hobbies, work or activities."

Dr. Carl had a kidney problem as a child. When he was 3, he spent several months in the hospital. "I became fascinated with hospitals and doctors, which led to an early interest in medicine," he says.

He fell in love with surgery during medical school. "I could identify a problem, fix it and see an almost immediate change in a patient's quality of life," he says. "Whether I'm taking out an inflamed appendix, fixing a hernia or removing colon cancer, I can have an impact on their lives."
Hernia Surgery, Gallbladder Surgery and More
As a general surgeon, Dr. Carl treats patients for a range of elective (scheduled) surgeries as well as emergency operations. He often performs abdominal operations and skin-related surgeries.

His interests include:
Appendix removal
Cholecystectomy (gallbladder removal)
Colorectal cancer surgery
Colonoscopy
Hernia repair
Skin cancer removal
Spleen surgeries
He enjoys using new tools and technologies, such as laparoscopic surgery and robotic surgery. Laparoscopic surgery is a minimally-invasive approach to surgery. It uses narrow instruments and a tiny camera inserted through small slits in the abdomen.

Robotic surgery, or robot-assisted surgery, uses similar small tools attached to a robotic arm. The surgeon controls the robot's movements from a console.

"These technologies are great for patients because they often have less pain and quicker recoveries compared with traditional surgery," he says. "They're also very rewarding for me because they allow me to learn new skills to better serve my patients."
Why You Shouldn't Delay Surgical Care
Many of Dr. Carl's patients come to him for abdominal surgery. Often, those patients have been experiencing symptoms for a long time, including abdominal pain, indigestion or nausea. Many have avoided seeing a doctor because they hoped the problem would go away on its own. But delaying care can make treatment more difficult.

Take gallstones, for example. When treated early, Dr. Carl can often remove the gallbladder with a relatively minor surgery. But if the problem isn't treated quickly, the condition can lead to chronic inflammation or scarring of the gallbladder. "When it gets to that point, surgery is more involved, with a longer recovery," he says. "The patient may need to stay in the hospital longer or have additional procedures."

Hernias are another case where delaying care can lead to negative outcomes. Hernias occur when some part of your body (organ or tissue) pushes through a weak area in the layer of the belly wall that surrounds the muscle. When hernias are spotted early, Dr. Carl can often repair them with minimally-invasive laparoscopic or robotic surgery.

Putting off treatment, though, can lead to a hernia increasing in size. It can also become strangulated — a life-threatening condition that occurs when blood flow to the tissue is cut off. If this happens, patients may need traditional open surgery, which is more painful and comes with a longer recovery. Sometimes, Dr. Carl needs to remove part of the intestine. "If you delay care, a minor, outpatient procedure can turn into a much bigger ordeal," Dr. Carl says.
Is It Time to Schedule a Visit With Sentara Surgical Associates?
How do you know if it's time to get the surgery you've been putting off? "Ask yourself if the problem is interfering with your quality of life," Dr. Carl says. "Can you do the things you want to do? Can you go out to dinner without pain or indigestion afterward? If not, that's your body telling you it's time to do something about it."

He also points out that not all problems require surgery. He's seen patients who thought they needed hernia surgery but actually had pulled a muscle. After physical therapy, they were back to enjoying their lives. So don't put off seeing your doctor because you're worried you might need an operation. Once you have a diagnosis, you and your doctor can decide together on the best treatment plan.

Another important medical visit you shouldn't ignore: colonoscopies. Experts recommend that adults 45 to 75 get regular screenings for colorectal cancer. Dr. Carl performs screening colonoscopies.

Those procedures have two goals: identify colon cancer and remove precancerous polyps before they grow into cancer. "Often patients don't have symptoms until colon cancer is advanced and hard to treat, so it's really important to get screening colonoscopies," he says.
Background
Dr. Carl received his undergraduate and medical degrees from Marshall University in Huntington, West Virginia. He is board-certified in general surgery and is a fellow of the American College of Surgeons.

Dr. Carl met his wife while he was in college, and after he finished medical school, they settled together in Charlottesville. As a child in West Virginia, he had grown up taking family camping trips to Shenandoah National Park. Today he is thrilled to live at the foothills of those mountains.

Dr. Carl and his wife have twin daughters and a son. When he's not working, he enjoys spending time with his family, going to the beach, photographing nature on hikes in the mountains and cooking elaborate new recipes to share with his family.

Dr. Carl sees patients at Sentara Martha Jefferson Medical & Surgical Associates in Charlottesville. Call 434-654-5260 to make an appointment.
---