COVID Vaccine Myths among African Americans
Join us for a free, virtual discussion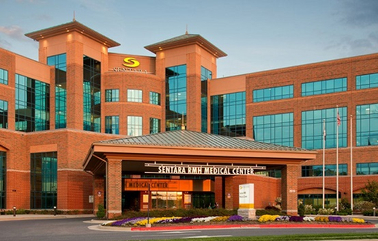 In honor of Black History Month, a free virtual panel discussion, "COVID-19 Vaccine: Myths in the African American Community," will take place on Tuesday, Feb. 23, 4–5:30 p.m. Access will be available through the Webex platform. The event is being hosted by the Sentara RMH Diversity and Inclusion Council.
Topics will include the increased challenges accessing healthcare during the pandemic, concerns about the vaccine's potential side effects, challenges for those trying to get the vaccine and myths about the vaccine.
"We know the African American community is disproportionally being affected by COVID-19, so creating awareness around the impact and challenges of COVID and the vaccine can help us better understand and meet the needs of our African American community," said Silvia Garcia-Romero, Diversity Coordinator for Sentara RMH, who helped organize the panel discussion. "We expect service providers and community organizations from nonprofit, healthcare and education to participate, and others are certainly welcome."
Panelists will include the following:
Janice Underwood, PhD, Chief Diversity, Equity and Inclusion Officer for the Governor of Virginia
Deanna Reed, Mayor, City of Harrisonburg
James A. Colbert, Surgical Tech, Sentara RMH Medical Center
Winnette Dickerson, Harrisonburg City community member
Ebony Jade Hilton, MD, Anesthesiology and Critical Care Medicine, University of Virginia
The discussion will be moderated by Dana Beckton, Chief Diversity Officer for Sentara Healthcare, and Sentara RMH President Doug Moyer will welcome panelists and participants to the panel discussion. Registration for the event is not required.
By: Neil Mowbray
---