New Guided Surgical System Will Improve Lumpectomy Outcomes for Breast Cancer Patients at Sentara Northern Virginia Medical Center
EnVisio™ navigation system by Elucent increases accuracy, reduces pain, improves cosmetic outcomes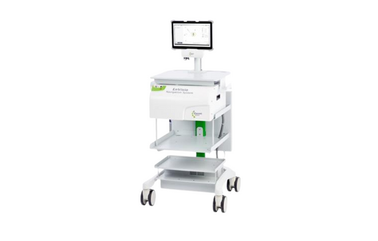 Breast surgeons at Sentara Northern Virginia Medical Center are the first in Virginia to adopt a new guided surgical system to improve clinical and cosmetic outcomes for breast cancer patients undergoing lumpectomies. A lumpectomy is a minimally invasive tumor removal procedure that preserves healthy breast tissue for patients who want to avoid mastectomy and breast reconstruction.
"Approximately one-in-eight women in the U.S. will develop breast cancer," says Jeffrey Sinclair, MD, a surgeon with Sentara Surgery Specialists at Sentara Northern Virginia Medical Center. "It is vital that we continue to innovate and raise the standard of care for this growing population. We're excited to be the first to offer Sentara patients this cutting-edge technology."
 
The Elucent EnVisio™ Surgical Navigation System and SmartClip™ technology increases surgical accuracy and reduces post-surgical pain by more precisely targeting tumors and preserving more healthy breast tissue than the traditional marker system, called hook-and-wire, which has been used since the 1970s.
 
The new system uses an implanted SmartClip Soft Tissue Marker the size of a grain of rice. Physicians can implant them at the time of biopsy or any time prior to surgery. They emit an electromagnetic signal to pinpoint breast tumors in three dimensions. Once integrated with surgical tools, the system guides the surgeon with real-time 3D navigation to locate and highlight cancerous tissue on standard imaging. SmartClips are FDA-cleared and safe to remain permanently inside patients if it's determined that surgery is not needed.
 
"This is a big step forward for our breast program," adds Dr. Sinclair. "Sentara Northern Virginia Medical Center is proud to bring in this state-of-the-art technology to our patients facing breast cancer."
 
By: Elizabeth Rogers
---