New president named for Sentara Martha Jefferson Hospital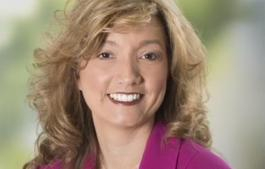 Sentara Martha Jefferson Hospital is pleased to announce that Rita Bunch has been named its new president. Bunch, familiar to Sentara, most recently held the position of Vice President, Operations at Sentara RMH Medical Center in Harrisonburg, VA. Bunch is an accomplished hospital administrator, bringing 24 years of health care experience to this role. After a comprehensive search, she will replace Jonathan Davis, who left Sentara earlier this year.
"Rita brings a wealth of proven success as an innovative, servant leader and a champion of operational excellence," says Paul Gaden, regional president, Western Region for Sentara. "She is a trusted leader and team player who continuously works to cultivate positive relationships with all team members. These traits will benefit the Charlottesville community, and it is great to have such a strong and passionate leader at the helm."
Bunch co-chaired the COVID operations task force for Sentara RMH, organized and led numerous community COVID vaccine clinics, and partnered with Sentara Medical Group to recruit and rebuild the orthopedic service line in Harrisonburg, to name a few of her most recent accomplishments.
"I am honored to have the privilege to work alongside Sentara Martha Jefferson Hospital's extraordinarily talented team," says Bunch. "I know that together we will continue building upon our successes serving those in need of care while also advancing our Caring Tradition everywhere we serve our community."
Bunch holds a master's degree in Healthcare Administration from East Tennessee State University, a bachelor's degree in Healthcare Administration, and is a Fellow in the American College of Healthcare Executives (FACHE). She worked for Sentara from 2016 to 2018 and went to an executive leadership role in Tennessee before returning to Sentara in June 2020.
Bunch will start work with Sentara Martha Jefferson Hospital in January 2022.
By: Alyssa Pacheco
---