New president named for Sentara Norfolk General Hospital
Liisa Ortegon is a nurse and COO with 29 years' experience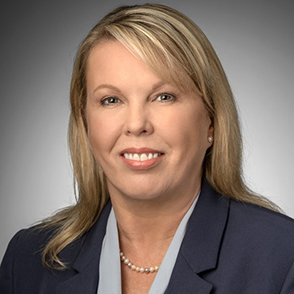 After a nationwide search, Sentara Healthcare has called Liisa Ortegon to be the new president of Sentara Norfolk General Hospital. Ortegon comes to Sentara from Houston Methodist Hospital, Texas Medical Center, where she has served as senior vice president of operations and chief nursing executive since 2014. It is a 1000-bed academic medical center affiliated with Weill Cornell Medical College.
Ortegon has been with the hospital since 2011 in progressively responsible executive positions and she brings 29 years of health care experience to Sentara. Previous divisional executive positions include chief nursing officer (CNO) for 12 HCA hospitals and CNO with COO duties for HCA Horizon Medical Center in Nashville, TN. Ortegon replaces Carolyn Carpenter, who joined Johns Hopkins Health System as capital region president.
Ortegon has broad experience with complex matrixed health care organizations, which will serve her well at Sentara Norfolk General Hospital, a 525-bed regional tertiary referral center and Level I adult trauma center in partnership with Eastern Virginia Medical School, which shares a crowded urban campus with the neighboring Children's Hospital of The King's Daughters.
"I am honored to have the privilege of working alongside Sentara Norfolk General Hospital's incredibly talented team," Ortegon says. "I have always believed patients are at the center of everything we do and I was delighted to learn Sentara's mission and values were very much aligned with mine. I know that together we will continue to improve health, and health care, in our corner of the world."
As Senior VP of Operations at Houston Methodist Hospital, Ortegon led transformational activities for a variety of specialty services including cardiology and cardiovascular surgery, neurology and oncology and organ transplants, among others.
Ortegon has a Doctorate in Business Administration from Northcentral University in San Francisco, executive certification from the Wharton School of Business, a Master of Arts in Administration from the university of the Incarnate Word in San Antonio and a Bachelor of Science in Nursing from the University of Texas.
She will start work with Sentara on Monday, February 1st.
By: Dale Gauding
---