New Primary Care Clinic in Waynesboro
Sentara Primary Care will offer walk-in and same-day for patients 18 and older.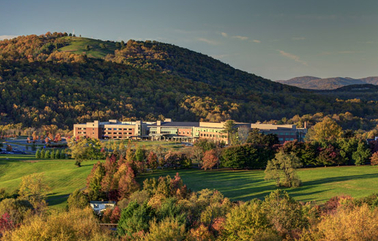 On Monday, January 18, Sentara Primary Care, formerly Sentara Waynesboro Internal Medicine, will begin seeing patients in their new location.
The new clinic will offer walk-in and same-day care for minor illnesses and injuries, and physicals for patients 18 and older. Sentara Primary Care is conveniently located at 760 Town Center Drive, Suite 760A, beside Physical Therapy at acac, where patients can receive rehab care for a wide range of needs.
"We are thrilled to offer this new model of primary care for the Waynesboro community," said Dr. Bruce Clemons, Executive Director, Primary Care, for the Blue Ridge. "With people's increasingly busy schedules, it is important to us to provide access to quality medical care as conveniently as possible."
Two providers will staff Sentara Primary Care: David Herring, MD, formerly with Sentara Waynesboro Internal Medicine, who will continue to see his internal medicine patients in the new clinic, and Angela Honeycutt, NP, who will offer walk-in care services. Patients can either walk-in, call ahead to make an appointment, or reserve a time online at SentaraPrimaryCareandTherapy.com.
"Sentara Waynesboro Internal Medicine has been the medical home to many in this community for 20 years, and it is exciting for us to be able to make the transition to this new model during the move to our new location," said Kelly Graves, Practice Manager of the clinic. "We continue to serve patients ages 18 and older for their wellness, chronic disease care, and acute care needs. Our goal continues to be to provide the best possible care to our community with providers who treat your individual needs. Our patients are our family."
Sentara Primary Care is open Monday–Friday, 8 a.m.–5 p.m. The phone number is 540-941-2400.
By: Neil Mowbray
---