Sentara Healthcare Announces $10 Million Community Investment to Address Health Disparities and Bolster Regional Health Sciences Programs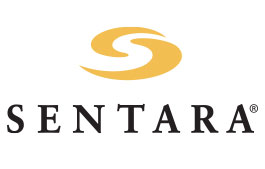 Sentara Healthcare today announced a $10 million investment, called the Sentara Healthier Communities Fund, to improve the health of the communities we serve and make a dramatic difference in the lives of our patients and neighbors.
The investment will be split into three areas of focus and will enhance capabilities for Sentara's partner universities and collaboration between the universities, health systems and community partners to improve public health:
University Grants ($4 million total): $2 million each to support Old Dominion University (ODU) and Norfolk State University (NSU) in pursuit of their goal for the development of a School of Public Health.
Collaborative Grants (up to $3 million): Support for collaboration between ODU, EVMS and NSU. Grants will be allocated to ODU/EVMS, NSU/EVMS, or all three as they jointly collaborate to address the public health and health inequities in underserved communities.
Community Grants (up to $3 million): Support for communities and community service entities in regions of Hampton Roads that we serve but are beyond the immediate footprint of ODU, NSU, or EVMS. The intent for this fund allocation is to make public health and health equity improvement grants in cities such as Hampton, Newport News, Williamsburg and Suffolk. These funds will be allocated to community organizations and other partners to work together to address public health and health inequities in underserved communities in these localities.
"We can only do so much to improve the health and wellbeing of our community inside the walls of our facilities," said Howard P. Kern, president and CEO of Sentara Healthcare. "In order to drive lasting change, we must work together to extend our impact beyond our walls to the environment in which people live, work and learn. Sentara is proud to collaborate with Old Dominion University, Norfolk State University, Eastern Virginia Medical School and community partners to tackle these pressing issues."
The following goals are intended to guide the grant recipients in the prioritized use of these funds for the improvement of public health and health inequities in underserved communities:
Create and enhance capabilities of partner universities to directly impact and improve public health and health equity in underserved communities;
Promote and enhance the collaboration between ODU, NSU and EVMS;
Support community organizations to improve public health and health inequities;
Support efforts to establish a School of Public Health, critical to ensuring vitality of public health in the region; and
Promote long-term sustainability of public health and health equity activities and funding required to assure continuity of programs.
"The Norfolk State University community is grateful for Sentara's commitment to address health disparities in Hampton Roads. We are proud and excited to collaborate with our community partners, Sentara, Old Dominion University, and Children's Hospital of The King's Daughters to address and proactively respond to the health inequities impacting those around us," said NSU President Dr. Javaune Adams-Gaston. "This generous investment will enable us to expand and tailor our health sciences program's focus to best prepare our graduates to meet the specific health needs of Hampton Roads. We look forward to collaborating with Eastern Virginia Medical School, Old Dominion University, and the Children's Hospital of The King's Daughters to facilitate actions that will improve public health in the communities that we serve."
"We are grateful for this investment, which will go a long way towards helping Old Dominion University and Norfolk State University strengthen our existing health sciences infrastructure and ensure our programs are more closely aligned with other healthcare partners in the region" said Old Dominion University President John R. Broderick. "Old Dominion University is proud to work alongside Sentara, Eastern Virginia Medical School, CHKD and Norfolk State University to tackle health inequities and improve social determinants of health in Hampton Roads and across the Commonwealth."
"A public health school in Hampton Roads will be a tremendous benefit to the region and the state. We have a long history of collaborating on public health programs with ODU and look forward to the expanded partnership opportunities with Old Dominion and Norfolk State University made possible by Sentara's gift. This contribution to our collective effort will help us all address the health disparities impacting those most in need throughout our region," said Richard V. Homan, MD, President and Provost of Eastern Virginia Medical School and Dean of the School of Medicine.
Sentara's Corporate Social Responsibility (CSR) program is built on a legacy of community giving. Under this program, Sentara Healthcare and Truist announced a $1 million grant in July to the We Care COVID-19 Virginia Emergency Food Support Plan, a part of the Federation of Virginia Foodbanks. This grant strengthened Virginia's emergency food support system and helped provide meals and nourishment to families during the COVID-19 pandemic.
These investments build upon Sentara's commitment to create healthier communities and improve the quality of life for those most in need. In 2019, Sentara provided $316 million to support the communities it serves through healthy prevention programs, philanthropy and uncompensated patient care. In addition, Sentara made a $100 million investment over ten years in collaboration with the Local Initiatives Support Corporation (LISC), the nation's largest community development organization to address social determinants of health in underserved communities across the Commonwealth.
By: Brittany Vajda
---