Sentara announces new chair and vice-chair of its board of directors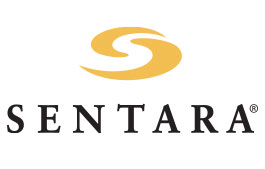 Sentara Healthcare announced today the election of Allan Parrott as Chair of the Sentara Healthcare Board of Directors. Parrott has served as Vice-Chair for the past three years and has been a member of the board since 2015. Parrott is succeeding Dian Calderone, who has served on the board since 2014, including the last three years as Chair. She will remain on the board as Immediate Past-Chair and assume leadership of the Governance Committee. Whitney Saunders, a member of the board since 2017, was voted Vice-Chair, a role that also oversees the Sentara Healthcare Medical Affairs Committee.
"Dian's leadership vision has been outstanding and vital during one of the most dynamic periods in Sentara's 134-year history," says Howard P. Kern, President & CEO of Sentara Healthcare. "I appreciate Dian's advocacy and dedication to the communities we serve and thank her for her service and for her time as Chair. I also welcome Allan and Whitney to their new roles as Chair and Vice-Chair."
During Calderone's tenure as Chair, Sentara navigated the COVID-19 pandemic, greatly enhanced pay and benefits for employees, appointed a system committee to study and mitigate violence and verbal abuse against health care workers, and significantly invested in Virginia and North Carolina communities to care for the uninsured and underinsured, tackle health inequities and address social determinants of health.
The Sentara Healthcare Board of Directors takes an active role in guiding the company's strategic direction and imperatives; approving capital investment in facilities, equipment and technologies; setting quality, safety and clinical outcomes goals; and executing the organization's not-for-profit mission to improve health every day.
Dian Calderone, CPA is President of Calderone Abbott PC, an accounting firm in Newport News, VA. She holds an undergraduate degree in accounting from Christopher Newport University and a Master of Taxation from Old Dominion University. She received two gubernatorial appointments to the Virginia Board of Accountancy where she served as Chair, and an appointment to the Newport News Planning Commission. She was recently recognized by the Virginia Hospital and Healthcare Association with their 2022 Excellence in Governance Outstanding Service Award.
L. Allan Parrott, Jr. is the former Chief Executive Officer of Tidewater Fleet Supply, LLC (TFS) and now serves as Vice Chair of the TFS Board. He is a 1993 graduate of the T.C. Williams School of Law at the University of Richmond and received his undergraduate degree from the University of North Carolina, Chapel Hill. Before his business career, he practiced commercial litigation with Kaufman & Canoles in Norfolk, VA.
Whitney G. Saunders, Esq. has practiced law in Suffolk since 1982 and is currently of counsel with Saunders & Ojeda, P.C. and President of The Blocker Foundation. He received his education from Woodberry Forest School, Swarthmore College and the University of Virginia School of Law. He is an active member of the local and state bar associations and has served as Chair of the Virginia State Bar Disciplinary Board.
By: Peter Sengenberger
---