Sentara Cancer Network recommends mammograms be scheduled around COVID-19 vaccination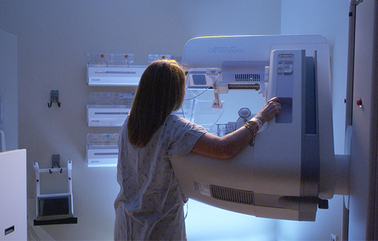 Experts at the Sentara Cancer Network want the community to know the timing of a COVID-19 vaccination could impact mammogram results.
If it does not delay care, people should schedule their mammogram either before receiving the first dose of a COVID-19 vaccine, or four to six weeks after the second dose, according to new guidelines released by the Society of Breast Imaging.
Experts at the Sentara Cancer Network are noticing this same trend in some mammograms and agree with these new guidelines. Some mammograms in patients who have recently received a second dose of the COVID-19 vaccine have shown swollen lymph nodes in the armpit area near where the shot was administered. Swollen lymph nodes near the armpit can also be a sign of breast cancer, according to Dr. John Plemmons, Breast Medical Director within the Sentara Cancer Network.
"When we detect swollen lymph nodes in a mammogram, that requires further review and possibly a second imaging appointment to determine if it is cancerous," Dr. Plemmons said, "We want to make sure people know there is a potential for this immune response after receiving a COVID-19 vaccine, and to schedule a mammogram around the vaccine, if possible, to not cause any unnecessary confusion in their results."
Swollen lymph nodes after the second dose of a COVID-19 vaccine is not a cause for alarm, Plemmons said, and it is part of a normal immune response. Anyone who has an upcoming mammogram should talk to their doctor about the timing of their COVID-19 vaccine and how it could impact their visit.
The Sentara Cancer Network recommends women with an average lifetime risk should begin having yearly mammograms by age 40. Mammograms or other preventative care should not be delayed due to the COVID-19 pandemic. To schedule your mammogram today, visit www.sentara.com/mammogram.
By: Kelly Kennedy
---