Sentara Halifax Regional Hospital Welcomes New Vice President, Chief Nursing Officer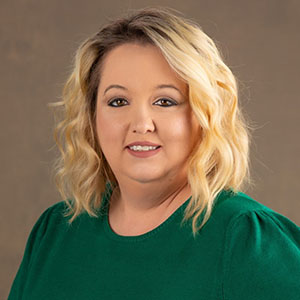 Sentara Halifax Regional Hospital Welcomes New Vice President, Chief Nursing Officer
Sentara Halifax Regional Hospital has named Nicole Dockery, MSN, MBA, NE-BC as the Vice President, Chief Nursing Officer. Dockery has been a part of Sentara Halifax Regional Hospital for 12 years and most recently held the position of Director, Patient Care Services. She is originally from the Danville/Pittsylvania County community.
"I began my nursing career at Halifax Regional Hospital in 2009 as an ICU nurse and in 2012 began to focus on healthcare leadership. I earned both my BSN and MSN from Old Dominion University and most recently earned an MBA in Healthcare Administration from Western Governors University. I hold a Nurse Executive board certification through the American Nurses Credentialing Center and serve as a board member for the Virginia Organization of Nurse Executives and Leaders. Additionally, I serve on the Committee for Honorary Awards for the American Nurses Association", says Dockery.
Outside of her impressive professional accomplishments, Dockery enjoys traveling and spending time with family.
Being from this region and having worked in our community for the past 12 years, Dockery understands the needs of those we serve and what an honor it is meet those needs.
"I came to this community as a brand new nurse, not knowing anyone. This community and the hospital have given me so many opportunities over the years. It is an honor and privilege to be able to give back and continue to support nursing and healthcare in our region," says Dockery.
Ultimately, Dockery hopes that her new role will further her personal and professional goals of providing excellent, high-quality patient care to those who need it most.
Dockery tells us, "My focus will continue to be on providing high quality nursing care to our patients as well as finding new and innovative ways to support our nursing team as we are navigating through a healthcare landscape that has completely changed over the last 2 years."
"Nicole brings a tremendous amount of talent and expertise to Sentara Halifax Regional Hospital. We are fortunate to have had her as a part of her team over the years and look forward to the growth and development she will gain in this new role," says Brian Zwoyer, President, Sentara Halifax Regional Hospital.
About Sentara
Sentara Healthcare celebrates 133 years in pursuit of its core mission - We improve health every day. Headquartered in Norfolk, Va., Sentara is an integrated, not-for-profit health system with 28,000 employees serving patients and health plan members across Virginia and northeast North Carolina. Established in 1888 as the 25-bed Retreat for the Sick, Sentara now operates 12 hospitals, two medical groups, a clinically integrated network, numerous ambulatory sites and two health plans, Optima Health and Virginia Premier. Key facilities and programs include the nationally ranked Sentara Heart Hospital, the accredited Sentara Cancer Network, the Sentara Brock Cancer Center in Norfolk, a Level I adult trauma center and the Nightingale Regional Air Ambulance.
Sentara Healthcare prides itself on a positive workplace and a diverse team with a laser focus on safety and quality, clinical innovation, compassionate care and an extraordinary patient experience. The system was named one of IBM Watson Health's Top 15 Health Systems in 2021 and 2018, one of Forbes' America's Best Employers in 2018 and one of Forbes' Best Employers for Women in 2020. We also achieved a perfect 100 on the Human Rights Campaign's 2020 survey of support for LGBTQ+ patients and partners. The Sentara Cares corporate social responsibility program reflects our commitment to our mission by addressing social determinants of health and broadening access to care for all the communities we serve.
By: Joni Henderson
---