Sentara Healthcare and Western Governors University Announce Sentara Service to Scholars Grant Program
College education program is for post-9/11 military veterans residing in the Hampton Roads area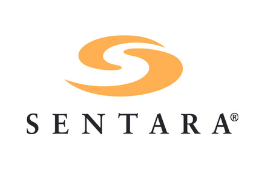 Sentara Healthcare and Western Governors University (WGU), in collaboration with Hampton Roads Veterans Employment Center (HRVEC), will partner to launch the Sentara Service to Scholars Grant Program, to address the educational attainment and income level disparities affecting many of the veteran residents of the Hampton Roads community.
The Sentara-sponsored virtual "academic boot camp" is designed by WGU to prepare veterans to achieve a degree in industry-relevant fields such as information technology, health care and business. Up to 20 post-9/11 veterans residing in the Hampton Roads area can work with an executive coach while they earn six college credits. Those who complete will have guaranteed admission to WGU and generous financial assistance to continue their studies in business, IT, healthcare or education. Deadline to apply is September 19, 2021.
"Sentara has a long history of partnering with organizations, such as the Hampton Roads Workforce Council, in supporting our veterans, transitioning service members, and their families and providing them with job opportunities in the healthcare and other high-demand industries," said Sherry Norquist MSN, RN-ACM, director of the corporate social responsibility program for Sentara Healthcare, Sentara Cares. "We know that education attainment and financial security is a critical component of integrated healthcare, and we aim to address and improve these kinds of social determinants of health in Virginia."
More than 780,000 military veterans reside in Virginia, 30 percent of which live in the Hampton Roads community. Many Hampton Roads vets experience a lower standard of living, including higher poverty rates, lower incomes, and lower rates of degree attainment. The National Center for Education Statistics reports that Post-9/11 veterans with bachelor's degrees earn approximately $85,000 a year, while those with a high school degree or GED earn $50,000 on average.
Even if they have the desire to earn a degree, many members of the military community face challenges in pursuing higher education. Among them are Reservists/National Guard members being activated in the middle of an academic term; student veterans who are non-traditional students with families and part- or full-time jobs; and veterans with service-connected disabilities requiring travel for treatment or appointments, which can take away from study time.
Through the Service to Scholars Grant Program, veterans receive up to $4,750 in grants to earn a bachelor's degree by attending Western Governors University (WGU). When participants pair these grants with military education benefits like the GI Bill, and any additional financial aid, they can earn a bachelor's degree at no-cost or little cost.
Average tuition at WGU is approximately $7,300 per year for undergraduate programs, and every degree program offered by WGU is approved by the Department of Veterans Affairs. WGU was recently recognized as the best online school for servicemembers, veterans and families and has been consistently rated one of the nation's "Top Military-Friendly Colleges and Universities" for 11 consecutive years. Online, competency-based education allows students to accelerate through their learning at their individual pace, measuring their skills and subject knowledge rather than time or "hours" spent in a classroom and fitting their studies into the spaces of their military commitments.
Said WGU Regional Vice President Rebecca Watts, "Access to and support for success in quality college degree programs is one meaningful way we can honor the sacrifices of the men and women who have dutifully served our great nation. In turn, higher education has a responsibility to prepare service members for in-demand career opportunities and provide pathways to attain the skills and credentials employers demand and trust."
To qualify for the Service to Scholars Grant Program, veterans must have post 9/11 military service and live in the Hampton Roads area. For more information, please go to Service to Scholars.
By: Brittany Vajda
---