Sentara Healthcare President and CEO Howard P. Kern announces planned retirement by the end of 2022
Kern will stay on until the health system selects its next leader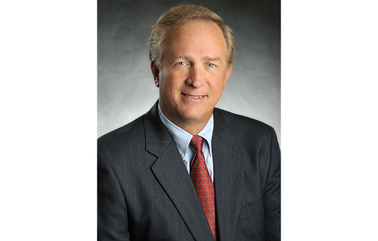 Howard P. Kern, President and CEO of Sentara Healthcare, has announced his planned retirement from the not-for-profit integrated health system. Led by an ad hoc committee of the Sentara Healthcare Board, a thorough search for the system's next President and CEO is underway and is expected to conclude before the end of 2022. Kern has agreed to remain in his role until a candidate is selected and in place.
"I am fortunate to have worked with many truly exceptional leaders, but what has really set Sentara apart from other excellent organizations has been the way these leaders have come together as a team, with a unified purpose, to accomplish extraordinary things. That said, Sentara is entering a new era in healthcare, and I believe the time for new leadership is now. I will forever remain personally devoted to Sentara Healthcare and the people who make it great," Kern said. "I will support the Board and new CEO in whatever way I can to ensure a smooth transition that assures continued success for that individual, the system, and our communities."
Kern has served at Sentara Healthcare for over 40 years. He began his career at Sentara in 1980 when he joined Sentara Norfolk General Hospital as an Administrative Fellow. Kern assumed a number of leadership roles over the course of his career, including as Chief Operating Officer for the system. He was promoted to President and Chief Executive Officer in February 2016.
Kern is a nationally-recognized expert on healthcare leadership topics such as strategic growth strategies, integrated delivery networks, leadership development and improving the patient experience. He has been named a leading healthcare executive by Becker's Hospital Review and Forbes and was ranked 58th in Modern Healthcare's 100 Most Influential People in Healthcare in 2018. Kern has also been named one of the 50 Most Influential Virginians by Virginia Business for several years. He was named to the Junior Achievement Business Hall of Fame in 2020.
The list of Kern's achievements during his tenure as President and CEO is long. Among his many accomplishments are creating and achieving clinical quality improvement goals that led to Sentara's inclusion on the IBM Watson Health Top 15 Health Systems list in 2021 and 2018. Kern established the Sentara Center for Diversity, Inclusion and Cultural Competency and the Department of Health Equity. He also oversaw enhancements in leadership and staff development to recognize the value created. Before his time as President and CEO, Kern led the feasibility and implementation for the creation of Sentara Health Plans and its first line of business, Optima Health. He also led the affiliation and integration of eight of the 12 Sentara hospitals.
More recently, Kern oversaw the development of the Sentara Brock Cancer Center in Norfolk, VA and the beginning of construction of the future Sentara Albemarle Regional Health Campus in Elizabeth City, NC. During his tenure, he finalized the transaction for Sentara's acquisition of Virginia Premier Health Plan in partnership with VCU Health System. Kern launched the Sentara Cares community engagement program which is currently funding $50 million annually to address community needs, social determinants of health and health equity. During his tenure, Kern worked to deepen Sentara's long-standing relationship with the Eastern Virginia Medical School (EVMS); Sentara now provides more than $65 million each year to EVMS for student and faculty support as well as program development. He also worked in close collaboration with leaders of EVMS, Old Dominion University and Norfolk State University to explore ways to strengthen educational research and healthcare outcomes in Hampton Roads, including funding of a joint School of Public Health.
Under Kern's leadership, Sentara Healthcare has grown to become the largest health system and the second-largest private employer in the Commonwealth of Virginia, with net revenues exceeding $10 billion. Sentara Healthcare was named as one of America's Best Large Employers by Forbes in 2018, a Best Employer for Women by Forbes in 2020, and is nationally recognized as a leader in clinical quality and customer experience.
Kern has and continues to lead Sentara and the communities it serves through the current COVID-19 pandemic. His priority has always been to ensure patient and staff safety and continued quality care while keeping the system stable without sacrificing jobs. Sentara was the first health system in Virginia to offer drive-through COVID-19 testing and to create an in-house COVID-19 test lab at Sentara Norfolk General Hospital. Sentara was a leader in providing free COVID-19 testing in underserved communities and rolling out COVID-19 vaccines across the communities that it serves. Kern also acted as a frequent advisor to Virginia Governor Ralph Northam and his administration on the Commonwealth's pandemic response.
For these and other efforts under Kern's leadership, Sentara ranked on Virginia Business's 2020 and 2021 Most Generous Virginians list and received the 2021 Corporate Darden Award from the CIVIC Leadership Institute for leadership and community engagement, making Sentara the first not-for-profit organization to receive this honor.
"Howard's contributions to Sentara Healthcare and our communities is immeasurable. His focus on affordable quality care, improved patient outcomes, and staff satisfaction has enhanced Sentara's success. His growth-oriented vision for the system, his commitment to community engagement and impact and health equity, and his navigation through the COVID-19 pandemic and championing public health and medical education in Hampton Roads have cemented his legacy and ensured the long-term health and welfare of the communities Sentara serves. We will miss Howard, but appreciate his leadership over the years," said Dian Calderone, Chair of the Sentara Healthcare Board of Directors.
While he is proud of all that he has accomplished during his 42 years with Sentara Healthcare, Kern's retirement is not the end of his devotion to Sentara's communities.
"The opportunity to serve this organization and our communities has been an incredible honor. My commitment to serve will not diminish after I retire," Kern said. "I am looking forward to spending the next chapter of my life supporting Sentara and my community in other ways, be that through philanthropy, volunteering, or serving on various boards and committees. I also plan to travel and spend more time with my family."
---