Sentara Healthcare welcomes Melinda S. Hancock as Chief Administrative Officer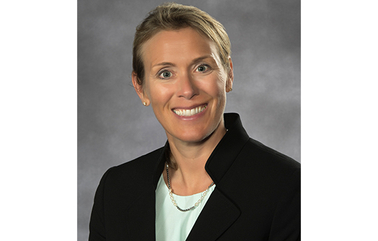 Melinda S. Hancock, CPA, FHFMA will join Sentara Healthcare as Senior Vice President and Chief Administrative Officer effective July 19, 2021.
As Chief Administrative Officer, Hancock will lead a number of Sentara teams including internal audit, compliance, legal services, and privacy.
She will also oversee supply chain, enterprise analytics, strategy, and mergers & affiliations.
This is a newly created position at Sentara Healthcare and Hancock will report to Howard P. Kern, President and Chief Executive Officer.
"Melinda's wealth of knowledge in managing complex administrative healthcare functions in the public and industry sectors will benefit us greatly. She brings extensive leadership experience and a strategic planning background that will be instrumental to Sentara's continued growth," said Kern. "She will be an excellent addition to our team that is dedicated to improving the health of our communities across all regions we serve."
Hancock is currently the Chief Administrative Officer and Chief Financial Officer at VCU Health System. Since joining VCU in 2016, Melinda has made significant contributions to advance payment models that improve the patient experience and the health of vulnerable populations. Prior to her time at VCU, Hancock was a partner with Dixon Hughes Goodman, LLP (DHG) where she helped lead the payment model team to develop products related to the transformation of volume-based reimbursement to value-based reimbursement. Before joining DHG, Hancock was the Senior Vice President and Chief Financial Officer for the Virginia market of Bon Secours Health System. Hancock's career prior to Bon Secours included eight years at Culpeper Regional Hospital and experience as a healthcare consultant and auditor with Ernst & Young and Deloitte.
Hancock received her bachelor's degree in business administration and accounting from the College of William and Mary, and her M.B.A. in health care administration from the University of Phoenix. She is a certified public accountant and a Healthcare Financial Management Association (HFMA) fellow. Hancock serves on several national and state boards including Virginia Health Information, Virginia Center for Health Innovation, VCU Health Innovation Consortium and Virginia Commonwealth Investment Management Company. She was the 2015-2016 national chair of the HFMA. Hancock is also active with professional and community organizations including the American Heart Association and the Leukemia & Lymphoma Society.
###
About Sentara
Sentara Healthcare celebrates more than 130 years in pursuit of its mission – "we improve health every day." Named to IBM Watson Health's "Top 15 Health Systems" in 2018 and 2021, Sentara is an integrated, not-for-profit system of 12 hospitals in Virginia and Northeastern North Carolina, including a Level I trauma center, the Sentara Heart Hospital and the Sentara Healthcare Cardiovascular Research Institute, the Sentara Brock Cancer Center and the accredited Sentara Cancer Network, two orthopedic hospitals, and the Sentara Neurosciences Institute. The Sentara family also includes four medical groups, Nightingale Regional Air Ambulance and ground medical transport, home care and hospice, ambulatory outpatient campuses, advanced imaging and diagnostic centers, a clinically integrated network, the Sentara College of Health Sciences and the Optima Health Plan and Virginia Premier Health Plan serving 858,000 members in Virginia, North Carolina and Ohio. With 28,000 employees and ranked one of Forbes "America's Best Employers" in 2018, Sentara is strategically focused on clinical quality and safety, innovation and creating an extraordinary health care experience for our patients and members.
By: Kelly Kennedy
---