Sentara Obici Hospital President Helps Advance Equity, Diversity and Inclusion with AHA Reappointment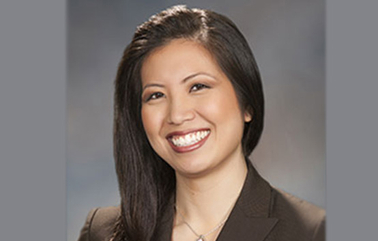 Sentara Healthcare's Coleen Santa Ana, president of Sentara Obici Hospital in Suffolk, Va., has been reappointed as chair of the American Hospital Association (AHA) Carolyn Boone Lewis Equity of Care Award Committee. The committee helps the AHA advance equity, diversity and inclusion in healthcare. January 1, 2021 will begin Santa Ana's second consecutive one-year term as chair and her third year as a committee member.
In her capacity as chair, Santa Ana will oversee the committee's selection of the AHA's annual Carolyn Boone Lewis Equity of Care Award, which honors hospitals and healthcare systems whose demonstrated organizational strategies and health outcomes support the goals of the National Call to Action to Eliminate Health Care Disparities. Those goals include:
Increasing the collection and use of race, ethnicity, language preference and other socio-demographic data
Increasing cultural competency training
Increasing diversity in leadership and governance
Improving and strengthening community partnerships
"Between COVID-19 and racial unrest across the nation, 2020 has been a tough year for many," Santa Ana said, "but this year also brought to light health disparities and the need for health equity, as well as opportunities to learn and be more intentional about diversity and inclusion. Now more than ever, we should be recognizing and celebrating organizations that invest in and prioritize equity and diversity in their communities. Their work is essential and should be shared. I am excited to have the chance to lead AHA's effort to do that."
"At a time when health equity and health disparities are on the national stage, having diverse leaders like Coleen in positions like chair for the AHA Carolyn Boone Lewis Equity of Care Award Committee helps advance diversity, equity and inclusion in healthcare, both in general and at Sentara. It also speaks to the bright future of healthcare leadership," said Dana Beckton, Chief Diversity Officer at Sentara.
On Wednesday, December 9, Santa Ana is moderating and speaking on a panel during AHA's Virtual Executive Forum: Advancing Health Equity and Eliminating Care Disparities. The forum will focus on discussions about planning a more diverse future in healthcare, social determinants of health to improve outcomes, lowering healthcare costs and promoting health equity in communities. Santa Ana's panel features Carolyn Boone Lewis Award winners and honorees who will share their insights on supporting National Call to Action to Eliminate Health Care Disparities goals.
Cone Health, the North Carolina-based hospital system with which Sentara Healthcare announced a letter of intent in August 2020, was the recipient of the 2020 Carolyn Boone Lewis Equity of Care Award.
By: Lauren Patton
---