CIO Magazine Names Sentara Healthcare as Global IT Leader
IDG's CIO 100 award recognizes enterprise excellence and innovation in IT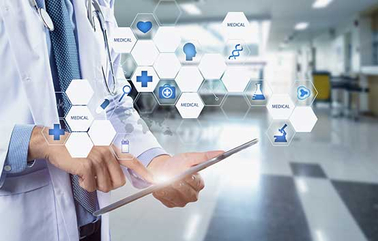 Sentara Healthcare has been named to the 2020 CIO 100 list of the world's leading innovative organizations that exemplify the highest levels of operational and strategic excellence in information technology. The award honors Sentara for its cross industry-leading work with Cloud-hosted application design, support and cost optimization.
"Today's most successful companies are using IT to deliver business value, whether by enabling growth, optimizing business processes, or improving relationships with customers," said Adam Dennison, SVP & General Manager, IDG Events and Publisher, CIO. "We are honored to showcase the technology innovation shown by this year's CIO 100 winners and look forward to celebrating their accomplishments at the CIO 100 Symposium & Awards Ceremony."
For more than 130 years, Sentara has been a high-performing organization and leader in the healthcare landscape in pursuit of its mission to improve health every day. As part of that mission, Sentara has committed to creating a culture of innovation that encourages new ideas and cutting edge technologies that will continue to provide high quality care.
"We are honored to be recognized as a 2020 CIO 100 award nominee," says Howard P. Kern, president and CEO, Sentara Healthcare. "Sentara is dedicated to investing in forward-thinking information technology to further our mission. Our vision is to create exceptional experiences for our patients and members through the adoption and continual development of a customer-centric digital platform. I am very proud of our IT team and all of the great work they are doing that led to this nomination."
Sentara Healthcare is leveraging a proprietary architecture on public cloud with security and application resiliency as the backbone. This transforms the capacity and capabilities of Sentara to be agile in its digital transformation. Sentara's information technology architecture will allow for a tailored product to healthcare providers. It will enable organizations to own their cloud experience, rather than fitting into an existing application support design.
"Sentara is well down this path of demonstrating the architecture and value to the organization with over 71% of the Enterprise Applications having been re-platformed to the Cloud," said Jeff Thomas, vice president and chief technology officer of Sentara Healthcare. "Technical teams, application owners, and project managers' efforts during the discovery, architecture, buildout, deployment, go-live and ongoing operations were exemplary and exceptional through the change and innovation of a new platform and technical design."
About the CIO 100 Awards:
The annual CIO 100 Awards celebrate 100 organizations and the teams within them that are using IT in innovative ways to deliver business value, whether by creating competitive advantage, optimizing business processes, enabling growth or improving relationships with customers. The award is an acknowledged mark of enterprise excellence.
Coverage of the 2020 CIO 100 award-winning projects will be available online at CIO.com in the weeks and months leading up to the event and in the summer issue of CIO's digital magazine.
About CIO:
CIO focuses on attracting the highest concentration of enterprise CIOs and business technology executives with unparalleled expertise on business strategy, innovation, and leadership. As organizations grow with digital transformation, CIO provides its readers with invaluable peer insights on the evolving CIO role as well as how leading IT organizations are employing technologies, including automation, AI & machine learning, data analytics and cloud, to create business value.
By: Brittany Vajda
---