Virginia Secretary of Finance Aubrey Lee Layne, Jr. to Join Sentara Healthcare as Chief of Staff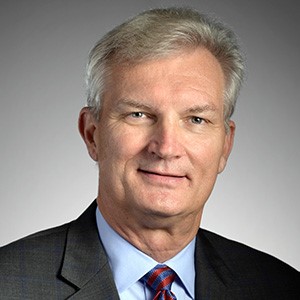 Current Virginia Secretary of Finance Aubrey Lee Layne, Jr. will join Sentara Healthcare as Senior Vice President and Chief of Staff, effective July 1, 2021.
As Chief of Staff, Layne will oversee a number of Sentara teams including legislative affairs, corporate social responsibility, the Sentara Foundation - Hampton Roads, real estate, construction, marketing and communications, and the Sentara College of Health Sciences. Layne will report to Howard P. Kern, President and Chief Executive Officer.
"Aubrey is a seasoned leader in both the public and private sectors. His experience as a public servant and his demonstrated business acumen uniquely position him to effectively lead many of the Sentara teams at the forefront of the work we do outside of our hospitals to support our communities," said Kern.
Layne, a Certified Public Accountant by trade, was appointed by Governor Ralph S. Northam to his current role as Secretary of Finance for the Commonwealth of Virginia in 2018. Before his current appointment, Layne served as Secretary of Transportation under former Governor Terence R. McAuliffe from 2014 to 2018. He also previously served on the Commonwealth Transportation Board representing Hampton Roads.
"Aubrey Layne has been at the center of every important action we have taken since I've been Governor," said Governor Ralph S. Northam, M.D. "He has guided Virginia's plans for financing public health, public safety, public education, and much more. His stewardship has enabled Virginia to preserve our AAA-bond rating, set aside record-high financial reserves, and even post a budget surplus—all during a global pandemic. Aubrey knows how to deliver results, and his experience will be great asset for Sentara. I wish my friend all the best as he begins this new chapter in his public service."
Prior to becoming a public servant, Layne served as President of longtime Sentara community partner An Achievable Dream Academy in Newport News, Va., as President and Principal Broker of Great Atlantic Properties in Virginia Beach, and as President of Hofheimer's Inc., which was based in Norfolk. He began his career at KPMG.
"I am excited to return home to Hampton Roads and to join one of the nation's top integrated healthcare systems," said Aubrey L. Layne. "Healthcare is changing fast in America, and so are the community's expectations. I admire Sentara's commitment to serving people, and I'm eager to help do even more. I also feel a deep personal connection: My daughter was born in what's now a Sentara hospital, and Hampton Roads is my home. I look forward to joining a great company."
Layne earned a Bachelor of Science in Accounting from the University of Richmond and received a Master of Business Administration with a concentration in International Business from Old Dominion University. In 2011, he completed the University of Virginia's Sorensen Institute for Political Leaders program.
By: Lauren Patton
---