Sentara Vascular Surgeon Kimberly Seal Helps Patients Live Healthier Lives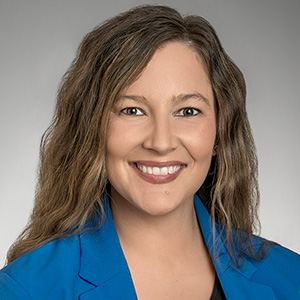 Kimberly S. Seal, DO
Sentara Vascular Specialists
Vascular Surgeon
"I like being able to educate patients about their disease process so they can make informed decisions about their health," says Kimberly Seal, D.O., a vascular surgeon at Sentara Vascular Specialists practicing at the Sentara CarePlex Hospital in Hampton, Virginia. A former teacher, Dr. Seal draws on her skills as an educator to help patients manage their blood vessel diseases so they can live healthier, more active lives.
From Teacher to Volunteer to Vascular Surgeon
Dr. Seal grew up in eastern Tennessee, where she was interested in science and medicine from a young age. She was also an avid basketball player. After graduating college, she taught high school biology and coached basketball for several years.
In 2010, she traveled to Haiti to volunteer with relief efforts after a catastrophic earthquake struck the island nation. She spent several months volunteering with an organization that ran medical clinics and an orphanage. "During my experience in Haiti, I realized that I wanted to go to medical school so I could help people in a different context," she says.
In medical school, she was drawn to surgery. "I liked being able to help patients instantly and see the results of my efforts," she says. She decided to specialize in vascular surgery, which focuses on the blood vessels. "I enjoy the technical aspect and intricacies of vascular surgeries. And I like the continuity of care with patients," she says. "I help patients manage vascular problems over the long term, and I enjoy forming relationships with them that can last for years."
Vascular Surgery at Sentara
Dr. Seal performs a range of vascular surgeries, including:
Limb salvage:

These surgeries are done to prevent amputation, often in patients with complications from diabetes or peripheral artery disease.

Dialysis access:

Dialysis access, also called vascular access, creates access points for hemodialysis in patients with kidney disease.

Aortic disease:

The aorta is the heart's biggest artery. Aortic aneurysms are bulges of the aorta that can burst or cause the layers of the artery to come apart. These medical emergencies can be repaired with vascular surgery.

Carotid artery disease:

The carotid arteries are large blood vessels located in the neck. They can become narrowed or blocked with plaque, putting people at risk of stroke. Vascular surgeons can remove those blockages or place stents to hold the arteries open.
Dr. Seal is experienced in performing both traditional open surgery and minimally-invasive endovascular surgery. Endovascular surgery involves threading tiny instruments into blood vessels to repair them from the inside, without a large incision.
Vascular surgeons don't only perform surgery. They diagnose the range of diseases that affect the blood vessels. They also help patients manage vascular disorders with treatments such as medications and lifestyle changes.
Dr. Seal chose Sentara because of its large vascular surgery department with expertise in all areas of vascular medicine. "We have a great team of experienced partners here who are always willing to share their perspective," she says.
Background
Dr. Seal received her medical degree from the Lincoln Memorial University-DeBusk College of Osteopathic Medicine in Harrogate, Tennessee. She completed her residency and vascular fellowship training at the CAMC Health System in Charleston, West Virginia.
When she's not working, Dr. Seal is a busy mom to a baby daughter, who shares attention with a dog and two cats. Dr. Seal and her family are looking forward to exploring all the Hampton Roads area has to offer.
To schedule an appointment with Dr. Seal, call
Sentara Vascular Specialists
at
757-736-7250
or
request an appointment
.
---