Bariatric Surgeon Uses Minimally-Invasive Approach to Weight Loss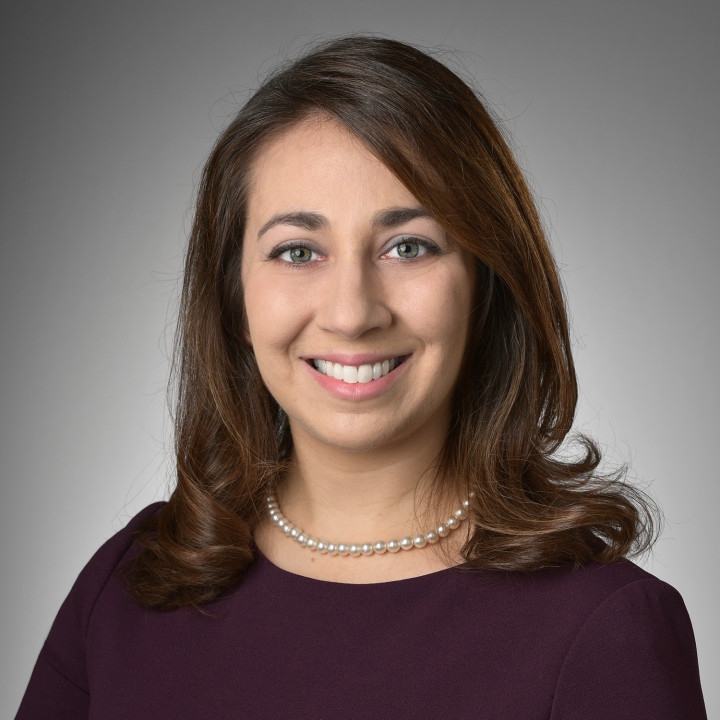 Anjali A. Gresens, M.D.
Sentara Comprehensive Weight Loss Solutions
Surgery
"Many of our patients have had weight issues throughout their life," says Anjali Gresens, M.D., a bariatric surgeon with Sentara Comprehensive Weight Loss Solutions. "Their lives are busy, and each year a little more weight is tacked on until, one day, they are told they have diabetes. Or they get on the scale and can't believe the number they see."
Dr. Gresens says many of her patients feel embarrassed or frustrated that dieting hasn't worked. Some become depressed. "Patients may ask, 'How did I get here?'" says Dr. Gresens. "But the question they should ask is, 'What can I do right now to add years and quality to my life?'"
Sentara Bariatric Surgeon Offers Permanent Weight Loss in Norfolk
Dr. Gresens chose weight-loss surgery because of the profound improvement she can make for every patient. She provides a permanent weight loss solution using her extra training in minimally-invasive surgical techniques.
"Our patients have excellent outcomes because the surgery is safe and effective," says Dr. Gresens. "We use small incisions, so our patients typically stay one night in the hospital. They have less pain and a faster recovery. Many patients are surprised that the surgery seemed easier than they expected."
Weight-Loss Surgery + Education Lead to Results
While Dr. Gresens provides the surgery, she says that's only 10% of the formula. "We believe success is 90% education," says Dr. Gresens.
"Bariatric surgery is a tool, and we teach you how to use it correctly. That's why we give every patient an instruction manual in the form of classes before surgery. We know we're improving our patients' outcomes when we take a holistic approach to weight loss."
Weight-Loss Surgery Improves Quality of Life
Dr. Gresens says patients meet with a dietitian before surgery and have tests to ensure they are healthy enough to undergo surgery. She also helps patients understand what's involved with surgery and ensures there are no undiagnosed mental health conditions like depression.
"Bariatric surgery is recommended for patients who have a body mass index (BMI) of 40 or higher," says Dr. Gresens. "BMI uses the relationship between height and weight to identify if a patient is overweight." Dr. Gresens says patients with a BMI of 35 or more are also candidates for weight-loss surgery if they have another medical problem such as:
Hypertension (high blood pressure)
Obstructive sleep apnea (breathing that starts and stops during sleep)
Type 2 diabetes
"I want patients to feel good about their decision to have weight loss surgery and know they always have a place in our practice," says Dr. Gresens. "Our team includes dietitians, exercise specialists and psychologists. If patients ever have a problem, we offer the exact level of support they need."
Background
Dr. Gresens is board-certified by the American Board of Surgery, and she's a member of the American College of Surgeons and the American Society for Metabolic and Bariatric Surgery. She received her medical degree from the University of Michigan. Dr. Gresens completed her residency in general surgery from Eastern Virginia Medical School and her fellowship in minimally-invasive surgery at Inova Fairfax Hospital.
She is accepting new patients at Sentara Comprehensive Weight Loss Solutions, located at 6333 Center Drive, Interstate Corporate Center Building #16, Norfolk, Va. Call 757-252-9500 to make an appointment.
---