Surgeon Offers Minimally Invasive Techniques for Hernia Repair to Cancer Care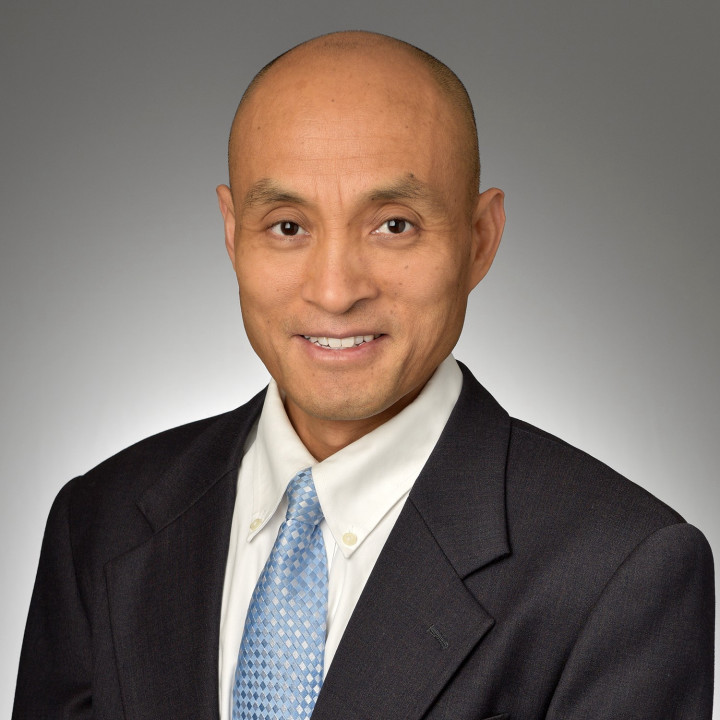 Baogang Liu, M.D.
Sentara Surgery Specialists, Division of Albemarle Physician Services - Sentara, Inc.
Surgery
"Our number one priority is to provide high-quality care that puts the patient's needs first," says Baogang (Charles) Liu, M.D. "We want to respond to their needs quickly, and then solve the problem in a manner that creates the least amount of discomfort and trauma to the body."
Dr. Liu recently joined Sentara Surgery Specialists, a division of Albemarle Physician Services – Sentara, Inc. He brings to the region an expertise in laparoscopic surgery, which uses smaller incisions and offers the possibility of a shorter recovery with less pain.
"I had excellent surgical training at Wake Forest Baptist Medical Center," says Dr. Liu. "I left my training confident that I could handle any general surgical need a patient had. I also had exposure to complex cases like advanced cancers and gunshot wounds. As a result, I'm comfortable tackling difficult cases too."
"It is because of the Sentara commitment to the community that we can provide this level of care," says Dr. Liu. "Previously, patients may have had to travel farther in order to get care for more complex problems. Sentara has invested in facilities and highly trained physicians because we all know it is much better for patients to receive care close to home."
Dr. Liu provides general surgical care for everything from hernia repair to breast and colon cancer. Patients with advanced-stage cancers can rest assured that Dr. Liu and his partners Dr. Christopher Rogers and Dr. Travis Petricek, will be able to remove the tumor safely. If necessary, they can call on specialists at Sentara Norfolk General Hospital, as well.
"We work as a team to treat patients with cancer," says Dr. Liu. "We also strongly encourage preventive procedures like colonoscopy and mammography so we can identify and take care of cancers in their earliest, most treatable stages."
Treats Patients as Family and Provides Prompt Care
"Growing up, I lived in a rural area where there was a lack of medical care. What was available wasn't necessarily high quality," says Dr. Liu. "I decided at a young age that I wanted to go to medical school and be a doctor."
"I treat my patients as though they were a friend or family member," says Dr. Liu. "I show compassion, I share their feelings. I always put a patient's best interests as my first priority."
Dr. Liu also promises to be available. He regularly takes calls so he is there if patients need him in an emergency. "Patients who receive a cancer diagnosis, in particular, don't want to have to wait to be seen by a surgeon. Because of the physical and mental stress that goes along with a cancer diagnosis, I promptly get these patients in for an evaluation and treatment."
"Another benefit of working for a system like Sentara is that I can truly focus on my patients," says Dr. Liu. "I don't have to be preoccupied with administrative tasks, so instead I get to dedicate my time and skillset to patient care. That means I can quickly respond to their needs."
Small Town Living Supports His Balanced Lifestyle
Prior to joining Sentara, Dr. Liu spent three years at Albany Medical College in New York. But he wanted to return to North Carolina, knowing he loved it from his time at Wake Forest.
"My wife and I love the city and all it has to offer, but there is something very special about living and working in a small community," says Dr. Liu. "Everyone here is so friendly and laid back. In the hospital, I love that I interact with smart, capable professionals."
He and his wife have encouraged their son, who will begin graduate studies in science this fall at the University of Virginia. to focus on health as well. "He may end up in the medical field," says Dr. Liu. "We tell him he must be prepared, be patient and work very hard. He has a good heart, so he would be an excellent doctor."
Biography
Dr. Liu did his medical training at Shandong University Qilu Hospital in China. He completed his Internship and residency at Wake Forest Baptist Medical Center. After training, he spent three years at Albany Medical College in New York. He joined Sentara Surgery Specialists in October 2016. Dr. Liu is certified by the American Board of Surgery.
---