Internal Medicine Doctor Bryce Simes, D.O., Takes a Holistic View of Health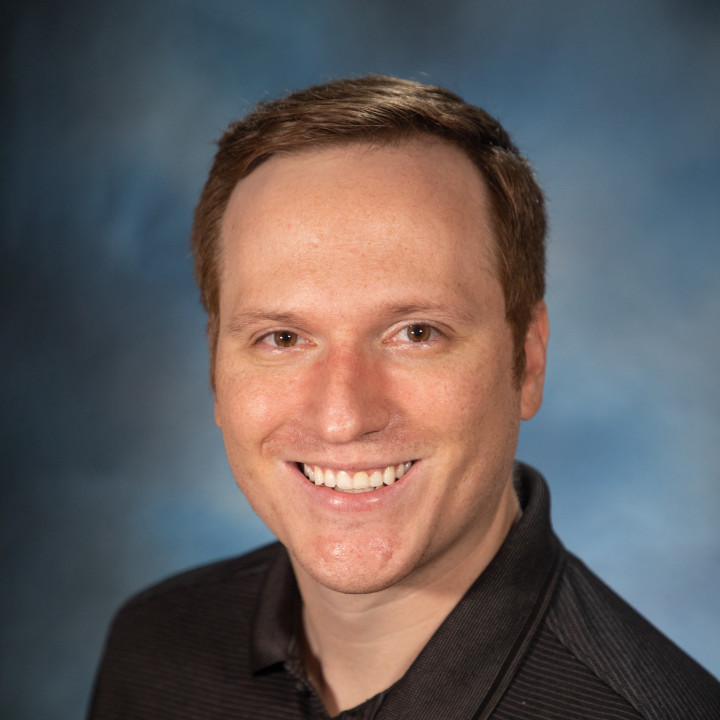 Internal Medicine Doctor
Sentara East Market Street Health Center
Internal Medicine
"It's such a blessing to interact with patients and help them live better, healthier lives," says Bryce Simes, D.O.

As an internal medicine doctor at Sentara East Market Street Health Center in Harrisonburg, he helps patients manage illness and take control of their wellness. "I want to help my patients take a holistic view of their health," he says.
The Path to Internal Medicine
Dr. Simes grew up in Jacksonville, Florida. He went to college at the University of Central Florida, where he started studying political science. Eventually, he became intrigued by the idea of a career in health care. He began shadowing people in the medical community, including physical therapists and doctors. Soon, he was hooked. "I was interested in science and research, and I knew I wanted to interact with patients," he says.

After college, he attended medical school in Alabama. During a rotation in internal medicine, he saw patients in the hospital and in an outpatient doctor's office. Both experiences left an impression.

"In the hospital, I loved the complexity of figuring out how best to treat patients who were sick - and the gratification of seeing them get better and leave the hospital," he says. "And in the outpatient setting, I loved getting to know patients and developing relationships with them."
Managing Chronic Diseases
During his medical training, Dr. Simes was involved in research studying treatments for patients with diabetes. Today, he remains particularly interested in helping patients manage chronic diseases, including:
Diabetes
Thyroid disease
Chronic obstructive pulmonary disease (COPD)
"It's my goal to provide consistent and comprehensive care to help people manage these long-term illnesses," he says.

To do that, he relies on his communication skills. "I make sure to break things down and explain them in a way you can understand them," he says. But he recognizes that communication is a two-way street, and he makes time to really hear patients' concerns. "I've found that if I listen, my patients usually let me know what's going on, so we can work together to solve any problems."

He takes a broad view of health, helping patients consider factors like:
What they're eating
If they are getting enough sleep
Whether they get enough exercise
What medications and supplements they're taking
"One of my goals is to make sure patients get the medications they need but don't take prescriptions that don't help. A lot of complications can happen from taking too many medications," he says.

Instead of throwing another prescription at the problem, he says, "I work with patients to address the underlying causes of whatever issue they're experiencing."
Background
Dr. Simes received his medical degree from the Alabama College of Osteopathic Medicine and completed his residency at Orange Park Medical Center in Jacksonville, Florida. He is board-certified by the American Board of Internal Medicine.

After spending most of his life in Florida, Dr. Simes is eagerly exploring Harrisonburg and the surrounding areas. He's married to his high school sweetheart, and they have a daughter. In their free time, they enjoy hiking and exploring the outdoors. Dr. Simes is an avid tennis player and a presidential history buff. He also enjoys watching college football and rooting for Central Florida and Florida State.

Dr. Simes sees patients at Sentara East Market Street Health Center. Schedule a new patient appointment online or call 540-564-5666 to make an appointment.
---