Sentara ENT Puts Patients First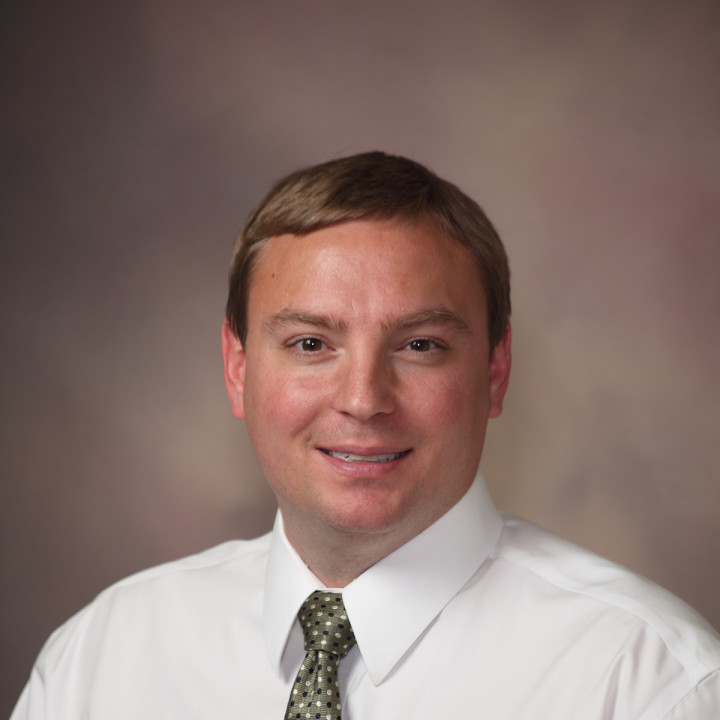 Casey Nekl, MD
Sentara ENT Specialists
ENT (Ear, nose, & throat)
"It's so rewarding to have a job where every day, I can help someone live a happier, fuller life," says Casey Nekl, M.D., an ear, nose and throat (ENT) specialist at Sentara ENT Specialists.
As an ENT specialist, or otolaryngologist, Dr. Nekl treats a wide range of diseases and conditions affecting the ears, nose and throat, including head and neck cancers. "The reason I am out there doing what I do is to help people and improve lives," he says.
Patient-Centered ENT Treatment
Dr. Nekl grew up on a cattle ranch and farm in rural Nebraska. In between helping with his family's farm chores, he was exposed to medicine through his mom, a registered nurse, and his uncle, a physician assistant. "Seeing what they did appealed to me, and that's how my journey into medicine began," he says.
He discovered otolaryngology by chance. In medical school, students rotate through different specialties. While doing a rotation in family practice medicine, Dr. Nekl was assigned to work with a doctor in a small, rural Nebraska town. One day, with little to do in the office, the doctor suggested Dr. Nekl lend a hand to a nearby ENT who needed help. "I was fascinated by the range of things she was doing, and I decided I should do an ENT rotation to learn more," he says. "Later, I did my two-week rotation in otolaryngology and fell in love with it."
One of the things he loves about ENT is treating so many different conditions. He also enjoys working with patients of all ages, from infants to older adults. "I enjoy this field and working with Sentara because it allows me to take a truly patient-centered approach," he says.
Treating Chronic Sinusitis and More
Dr. Nekl is trained to treat problems of the ear, nose and throat both medically and surgically. His common cases include:
Illness and injuries of the voice box
Hearing loss and conditions affecting the ear
Diagnosing and treating head and neck cancers
Treating chronic sinus problems, including sinus surgery
Ear tube surgeries to prevent frequent ear infections in babies and children
Chronic conditions like sinus problems and ear infections can interfere with everyday life, causing kids to miss school and adults to miss work. But treatments are available, and no one should have to experience long-term problems like congestion, Dr. Nekl says.
"If you have a condition that lasts longer than six weeks, see your primary care doctor or an ENT," he recommends. "We can do a lot to treat chronic sinus disease with medications and surgery."
Background
Dr. Nekl attended college at the University of Nebraska-Lincoln and received his medical degree from the University of Nebraska Medical Center. He completed an internship and residency in otolaryngology at Wake Forest University Baptist Medical Center in Winston-Salem, NC. He is board-certified by the American Board of Otolaryngology.
He and his wife have two school-aged children, two cats and a dog. Dr. Nekl is an avid gardener and enjoys growing both flowers and vegetables.
Dr. Nekl practices at Sentara ENT Specialists, Division of Albemarle Physician Services -Sentara, Inc., in Elizabeth City, North Carolina. Call 252-384-2770 to make an appointment.
---