Experienced Surgeon Provides Expert Care to Elizabeth City Community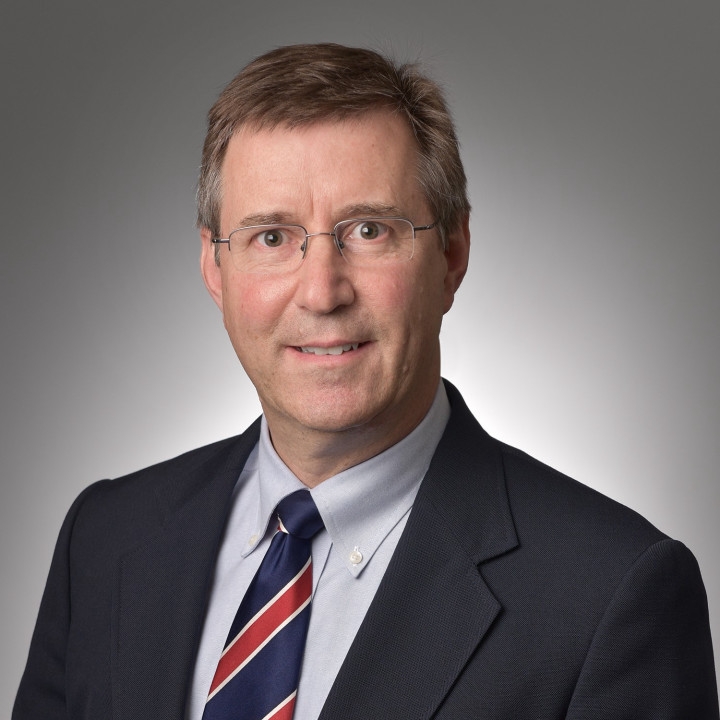 Christopher Rogers, D.O.
Sentara Surgery Specialists, Division of Albemarle Physician Services - Sentara, Inc.
General Surgery
"When patients walk out of my office, I want them to feel like they were truly listened to," says Christopher Rogers, D.O., a board-certified general surgeon with Sentara Surgery Specialists. "I want them to think, 'that is a decent, good guy' and know that they are in very good hands."
In June 2016, Dr. Rogers joined Sentara Surgery Specialists, Division of Albemarle Physician Services - Sentara, Inc. He brought 26 years of minimally invasive surgical experience with him.
Patient-first philosophy
"I gravitate toward laparoscopic surgery. I always look for creative ways to perform surgery using small incisions," says Dr. Rogers. "My number one goal is to decrease the physical trauma that surgery will have on my patient. At the same time, I want to improve the healing process."
Dr. Rogers has a passion for applying these less intrusive procedures to the wide range of conditions he treats – from simple to complex. While he sees great benefit in these techniques, Dr. Rogers recognizes there is a balance between using a minimally invasive approach and doing what's best for each patient.
"Sometimes traditional surgery will offer a great outcome for patients," says Dr. Rogers. "And, it may have fewer risks down the road. I never use a cookie-cutter approach to treating patients. Instead I choose the surgical method that is best for that individual."
Team approach to surgical care
Dr. Rogers partners with surgeon Charles Liu, M.D., Travis Petricek, M.D. and physician assistant John Beneck, PA-C to provide surgical care.
"I'm proud of our team approach to surgical care," says Dr. Rogers. "We've designed a practice where patients can see any one of us and know they'll receive the very best care. One patient at a time, we are earning the trust of the community and delivering healthy outcomes."
"We can diagnose and treat a wide range of conditions including hernias, gall bladder and stomach problems, breast cancer and many other cancerous conditions," says Dr. Rogers. "Offering this high level of expertise in the community means patients can receive excellent care close to their home."
Patients requiring advanced care can access specialists through the Sentara network of providers and hospitals. They have access to bariatric, colorectal, thoracic, cardiac, orthopedic and advanced vascular surgery at Sentara Norfolk General Hospital, or other hospitals within the Sentara system.
Close to home specialty care
"The beauty of being part of the Sentara system is that patients have access to the highest level of care you can get in the country, relatively close by," says Rogers. "The system is set up to take care of complex cases that require specialized intensive care and recovery."
Regardless of where patients have their surgery, Dr. Rogers and his team can still provide a diagnosis and follow-up care.
"The truth is, there is never a good time to become ill. Patients are looking not only for a physician who can heal them, but also one who understands the angst and frustration that goes along with being ill. Patients need to feel listened to and understood."
"I think the reason I've stayed in community medicine for all these years is the relationship aspect," says Dr. Rogers. "I enjoy people's stories and connecting with them on their level. I enjoy figuring out what their condition might be and then helping them feel better."
Dr. Rogers credits his nursing staff for being a major source of support for patients. Many of the nurses in the office have lived in Elizabeth City for years, some their entire lives.
"The nurses have so many contacts because of living and working in this community. They can use their network to solve problems that may pop up. Whether it's a need for emotional support or pain therapy, our nursing team goes out of their way to accommodate patient needs."
Leaving a legacy
Dr. Rogers left a thriving practice in Maine to enjoy the milder climate of Elizabeth City. This move also brought him nearer to his grown children and in close proximity to the waterways where he and his wife enjoy boating.
"Becoming a surgeon was really the result of being fascinated with the biological system and excelling at anatomy," says Dr. Rogers. "I have always been intrigued with the hands-on aspect of surgery. My real love is taking care of patients – being on the front line of patient care and caring for people who also happen to be my neighbors."
Sentara Surgery Specialists will continue to grow as patient demand increases. "We're building a legacy program. We're committed to providing members of our community with access to the very best general surgery care right in their backyard."
Background
Dr. Rogers received his training from the University of New England College of Osteopathic Medicine. He completed his internship at Brighton Medical Center in Portland, Maine, and residency at Grandview Hospital & Medical Center in Dayton, Ohio. He provided general surgery services in Portland, Maine for the past 25 years. Dr. Rogers is board-certified in General Surgery by the American Osteopathic Board of Surgeons.
---