Sentara Family Medicine Nurse Practitioner Cares for-and About-Older Adults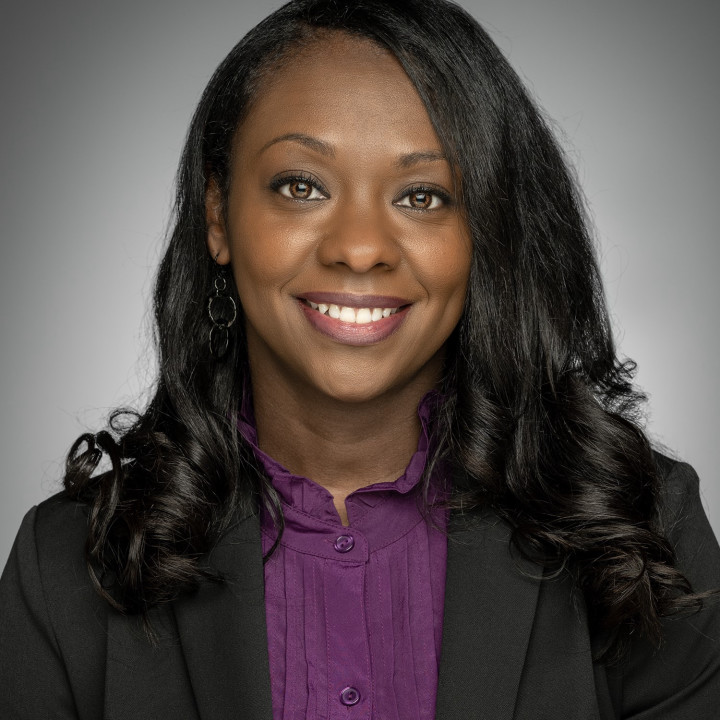 Conesha Grayson, NP-C
Sentara Family Medicine Physicians
Family Medicine
"I've always wanted to help people. That's just part of who I am," says Conesha Grayson, NP-C, a primary care nurse practitioner specializing in adult-gerontology at Sentara Family Medicine Physicians in Hampton, Va. "Once I was introduced to nursing, I realized I was meant to do this."
Grayson always enjoyed working with older adults. "I admire their tenacity," she says. And with an aging population, there's a growing need for primary care providers trained to help them stay healthy and active, she adds. Choosing to specialize in adult-gerontology just made sense.
"For me, the most rewarding part of my job is seeing patients who feel they've received the right treatment for their needs," she says. "I want patients to know I'm sincere and respectful, and I care about them-it's my goal to show that through the care I provide."
What Does an Adult-Gerontology Nurse Practitioner Do?
Grayson grew up in North Carolina, where she was inspired by several family members who worked as nurses. After more than 15 years working as a nurse, Grayson decided to continue her education to become a certified nurse practitioner.
As an adult-gerontology nurse practitioner, Grayson provides primary care medicine to adult patients of any age, starting at 16. Her specialization in gerontology means that she is skilled in meeting the unique needs of older adults. In this role, she:
Screens for and treats diseases and conditions affecting the aging population
Helps patients manage chronic health conditions, such as high blood pressure, heart disease or diabetes
Offers guidance on managing multiple prescription medications
Educates patients about their diseases and treatments
Counsels patients on good nutrition and getting enough physical activity
Coordinates care with medical specialists as needed
Supports patients' mental health
Sentara Primary Care: Prevention and Compassion
Grayson's goal is to help her patients feel their best. That means a big part of what she does is preventive care to help people stay well and prevent long-term health problems.
"I recommend patients stay active and find things they enjoy being part of, such as activities in their communities," she says.
Grayson worked as a nurse at Sentara before becoming a nurse practitioner, and she is thrilled to continue caring for patients here. "I chose to come back to Sentara after receiving my NP degree because I know the type of care that Sentara provides to patients," she says.
Background
Grayson received her nurse practitioner degree from Walden University. She also has a master's degree in public health.
She lives in Chesapeake with her husband, two sons and two stepdaughters. In her spare time, she enjoys traveling and spending time with her family. They like to stay active together, often going to the gym as a family.
Grayson has also shared her healthcare knowledge as a volunteer. She worked with a program that offered community blood pressure screenings and has helped organize a health conference.
Grayson treats adult patients ages 16 and older, with a particular interest in caring for older adults. She provides primary care services at Sentara Family Medicine Physicians in Hampton, Va. Call 757-726-5000 to make an appointment.
---