Sentara Orthopedic Surgeon Specializes in Hip, Knee and Shoulder Pain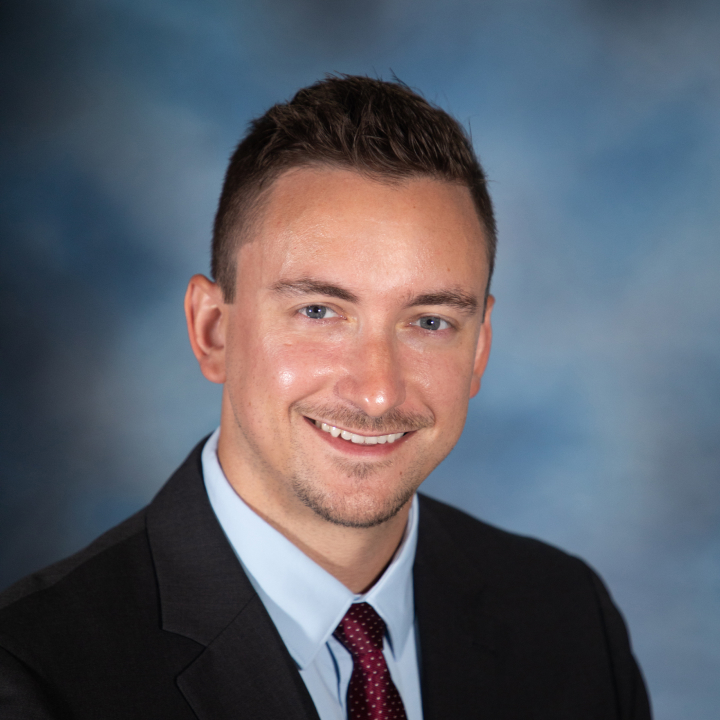 Erwin Secretov, M.D.
Sentara Orthopedic & Sports Medicine Specialists
Orthopedic Surgery
"I've always been a sports fanatic. I played all kinds growing up, including high school football," says
Erwin Secretov, M.D
. He was also interested in health care from a young age. In college, he volunteered in a hospital emergency room and had a chance to use his hands doing neurosurgery research. Those experiences led him to specialize in surgery. Given his love of sports, orthopedics was a natural fit.
Now, Dr. Secretov is an orthopedic surgeon at Sentara Orthopedic & Sports Medicine Specialists in Harrisonburg, Va. And even though his training is in sports medicine, people of all backgrounds - not just athletes - can come to him for complete care.
"I treat patients of all ages, whether they were injured playing competitive sports or sustained an injury during everyday activities," he says. "My goal is to get all my patients back to baseline, whatever that might look like for them."
Arthroscopy for knee, shoulder and hip problems
Most of Dr. Secretov's work involves minimally-invasive surgery. He specializes in arthroscopy - a type of surgery that treats joint problems using pencil-sized instruments inserted through a small incision. A miniature camera allows him to see inside the joint and repair the problem without making large incisions.
Dr. Secretov specializes in arthroscopy of the knee, shoulder and hip. His areas of interest include:
ACL reconstruction
Meniscus tears
Rotator cuff injuries
Hip preservation
Hip preservation: Treating femoroacetabular impingement
One of Dr. Secretov's unique areas of expertise is treating femoroacetabular impingement (FAI) of the hip. In this condition, extra bone tissue grows along the top of the femur. The bones rub together, causing pain and damaging the hip joint over time.
Unlike other common hip problems, FAI tends to affect younger patients. Symptoms usually start between ages 15 and 45.
To treat the condition, Dr. Secretov uses arthroscopy to remove the extra bone tissue and repair tears in the hip labrum caused by the impingement. "The earlier we can treat this problem, the better," he says. "The primary goal of surgery is to eliminate pain. In some instances, we hope to prevent the patient from developing arthritis and potentially needing a hip replacement in the future."
Teamwork at Sentara Sports Medicine
One of the things Dr. Secretov liked best about playing youth sports was being part of a team. Today, he gets that same feeling as a member of the Sentara Orthopedic and Sports Medicine team. "Working in a practice with multiple orthopedic and sports medicine doctors allows me to focus on my specialty," he says.
He works with his colleagues to determine the optimal treatment for his patients. "My goal is to reduce pain, whether that's surgical or nonoperative treatment," he says. "I want to explore all nonoperative treatment options first before recommending surgery. However, if those treatments aren't effective, I will perform the appropriate surgical procedure that will get patients back to their pre-injury state."
Background
Dr. Secretov received his undergraduate degree from the University of California, Irvine, and his medical degree from the Chicago Medical School. He completed his Orthopedic Surgical residency at the University of Illinois, Chicago, then received fellowship training at Case Western Reserve in Cleveland. He is board-certified by the American Board of Orthopaedic Surgery and is a member of the American Academy of Orthopaedic Surgeons and the Arthroscopy Association of North America.
After living in the big cities of Los Angeles, Chicago and Cleveland, Dr. Secretov is enjoying the quieter pace of Harrisonburg and the Shenandoah Valley. "I can focus on the things that matter to me - in particular, spending time with my family and friends," he says. When he's not working, he enjoys hiking, sketching, watching sports and spending time with his wife, who is an emergency room physician, and their son.
Dr. Secretov practices at Sentara Orthopedic & Sports Medicine Specialists in Harrisonburg, Va. To make an appointment, call 540-689-5500.
---