Weight - Loss Surgery Helps Patients With Obesity Reclaim Their Health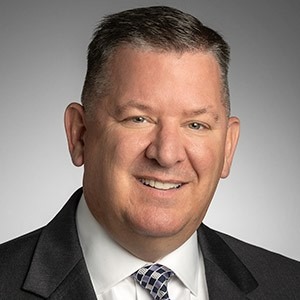 Gregory Adams M.D. F.A.C.S.
Sentara Comprehensive Weight Loss Solutions
Weight Loss
Forming relationships with patients is one of the best parts of being a bariatric surgeon, says Gregory Adams, M.D., F.A.C.S. "Surgeons usually don't have much opportunity to develop a long-term relationship with their patients. With bariatrics, I get to know my patients as I care for them before and after their weight-loss surgery. And I continue to stay in touch for years," he says.
Some of the most rewarding moments happen when he bumps into former patients around town. "Sometimes, I don't recognize them right away because they've lost so much weight," he says. "And when they tell me how their weight-loss surgery has improved or eliminated health problems like diabetes and high blood pressure, that's even better."
A Comprehensive Program to Help Patients Lose Weight
Dr. Adams joined Sentara Comprehensive Weight Loss Solutions because of Sentara's approach to patient care. "As the program name suggests, Sentara takes a comprehensive approach to patient care," he says.
Sentara offers medical weight loss programs as well as a variety of weight-loss surgery options. That means any patient with obesity can find an approach that works for them.
"There's no such thing as one perfect weight-loss operation for patients," Dr. Adams says. "We consider each patient, their medical conditions and their weight history to help us figure out the right option for success."
Sentara Bariatric Surgeon Offers Several Weight-Loss Surgery Options
Dr. Adams performs several types of weight-loss surgery:
Gastric bypass: This procedure helps you lose weight by changing how food passes through the stomach and small intestine. It permanently reduces the size of the stomach and changes the position of the small intestine to help you feel full sooner.
Sleeve gastrectomy: This permanent procedure removes part of the stomach. You feel full sooner, limiting the amount of food you can eat.
Lap-band (laparoscopic gastric band) surgery: In this reversible procedure, surgeons place a band around the stomach to create a small pouch. The pouch slowly releases food into the stomach, limiting the amount of food you can eat.
Bariatric revision and conversion surgery: After weight-loss surgery, some people don't reach their weight-loss goals. Or they may regain weight after initially losing it. Revision and conversion surgery can correct problems from previous surgeries to help patients lose more weight.
A Team Approach to Bariatric Surgery Success
Weight-loss surgery isn't a quick fix. But combined with diet and lifestyle changes, surgery can help patients lose weight.
Dr. Adams says it's important for patients to understand what's involved so they can make the weight-loss decisions that will work for them. "My patients like that I'm a straight shooter. I don't sugarcoat things, but I do let them know what it will take to succeed in meeting their weight-loss goals," he says.
Sentara's bariatrics team includes surgeons, bariatricians, dietitians and a psychologist who work together to help patients lose weight. "It's a team approach, but the leader of the team is the patient," Dr. Adams says. "We work together to find the best options that will help you lose weight and improve your health."
Background
Dr. Adams received his medical degree from the University of Alabama School of Medicine. He completed a surgical internship at Portsmouth Naval Medical Center and surgical residency at the University of Tennessee College of Medicine.
He joins the Sentara team after 20 years as a bariatric surgeon. Previously, he served as the medical director of Surgical and Medical Weight Loss at the Bon Secours Health System. He is board certified in general surgery and is a fellow of the American College of Surgeons and the Southeastern Surgical Congress. He is also a member of the Society of American Gastrointestinal & Endoscopic Surgeons.
Dr. Adams is married with two grown sons. He and his wife live on the water in Norfolk and are also restoring a nearby farm to its native environment.
Dr. Adams is a member of the Sentara Comprehensive Weight Loss Solutions care team and practices out of Sentara Obici Hospital in Suffolk, Virginia. Call 757-934-4646 to make an appointment.
---