Sentara Weight Loss Surgeon Pioneers Advanced Techniques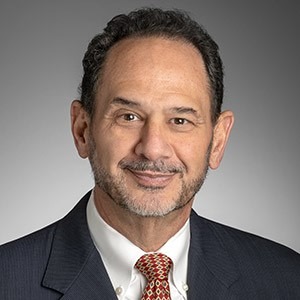 Gregory Schroder, M.D.
Sentara Comprehensive Weight Loss Solutions
Bariatric Surgery
"Weight loss can be a sensitive topic for people, but we don't judge patients because they have extra weight," says Gregory Schroder, M.D., a bariatric surgeon at Sentara Comprehensive Weight Loss Solutions. "Our goal is to help you get healthier."
One of the most rewarding parts of his job, he adds, is seeing patients a year after surgery- often dozens of pounds lighter, no longer taking medications for high blood pressure or diabetes and doing what they want to do. "For many of my patients, their surgery date is really a new birthday," he says. "They've gotten their lives back."
Advances in Weight Loss Surgery
Dr. Schroder was born and raised in Richmond, Va. He was first introduced to medicine as a teenager when he babysat for the family of a local doctor-in-training. Later, when he was in medical school, he fell in love with surgery because he enjoyed the hands-on work and immediate results. "Surgery is kind of like instant gratification - I can help patients get better quickly," he says.
The surgical program he trained in had many pioneers in weight loss surgery, and he followed in their footsteps. After a time, though, he decided to move away from the field. "I said I'd never do a weight loss operation again because there were so many complications," he says. But it wasn't long before he changed his mind. "The field has advanced so much, and the technology is so much better than it was 20 years ago," he says. "Bariatric surgery today is much safer, and our patients have excellent outcomes."
Types of Bariatric Surgery
Dr. Schroder and his colleagues typically perform two types of weight loss surgery:
Sleeve gastrectomy: Also called gastric sleeve surgery, this operation makes the stomach smaller. Patients feel full more quickly after eating and stay full longer.
Gastric bypass: This surgery makes the stomach smaller and changes the route food takes through the intestines. Like sleeve gastrectomy, patients feel full because their stomach is smaller. They also absorb fewer calories because food bypasses part of the intestines. "Because patients absorb less from the food they eat, this is often a good option for people with Type 2 diabetes who take insulin," Dr. Schroder says. "Gastric bypass often helps patients lose enough weight to get off insulin."
Both surgeries can result in significant weight loss. They can also help improve other conditions related to obesity, including:
Asthma
Type 2 diabetes
High cholesterol
High blood pressure
Obstructive sleep apnea
Joint problems from extra weight
Gastroesophageal reflux disease (GERD)
Titan SGS® Stapler: A New Tool for Gastric Sleeve Surgery
When Dr. Schroder first began doing weight loss surgery, there were many types of surgeries and techniques. Today, the field has become more standardized, leading to safer, more predictable outcomes, he says. And the field continues to advance. One innovation is a tool called the Titan SGS stapler, which has improved the way surgeons perform sleeve gastrectomy.
Dr. Schroder was the first surgeon in Virginia to use this new device and has been impressed with the results. With the older methods, patients could develop indentations or narrow areas of the stomach. The Titan avoids those problems, and patients feel better as a result. "With the Titan, patients experience less nausea, vomiting and reflux after surgery. It has become my standard practice now," he says.
Meanwhile, experts continue to refine weight loss surgeries and develop even more advanced techniques. "The nice thing about medicine is that it's always progressing," Dr. Schroder says. "At Sentara, we are always innovating and improving our techniques. We look at the data to figure out the best way to treat each patient."
When to Consider Weight Loss Surgery
Is weight loss surgery right for you? Dr. Schroder says you might be a good candidate if you:
Have a body mass index (BMI) of 35 or more, with weight-related health issues such as diabetes, high blood pressure or sleep apnea
Have a BMI over 40, even without other health issues
If you've been considering it, he suggests making an appointment to talk about your options. "Almost all of my patients have been thinking about surgery or medical weight loss for years, and most say they wish they'd come in sooner," he says.
Even if surgery isn't the right choice, Sentara offers a medical weight loss program that can help patients meet their weight loss goals. "What I love about Sentara is that we have all the components to help people lose weight. Our program covers psychology, nutrition and exercise, and we offer both medical and surgical weight loss," Dr. Schroder adds. "There's really no other program in Virginia that offers the kind of comprehensive weight loss services we provide."
Background
Dr. Schroder attended medical school at Virginia Commonwealth University and completed his medical residency at the Medical College of Virginia. He is board-certified by the American Board of Surgery.
He enjoys spending time with his two adult daughters and extended family across Virginia. He loves traveling, cycling and playing tennis and enjoys getting outside to hike and spend time at the lake.
Dr. Schroder sees patients at Sentara Comprehensive Weight Loss Solutions. Call 757-827-2550 to make an appointment to see Dr. Schroder at the Hampton, Va. location, or call 757-934-4646 for appointments in Suffolk, Va.
---