Sentara Surgery Specialists Welcomes a New Surgeon (and New Surgical Robotic System)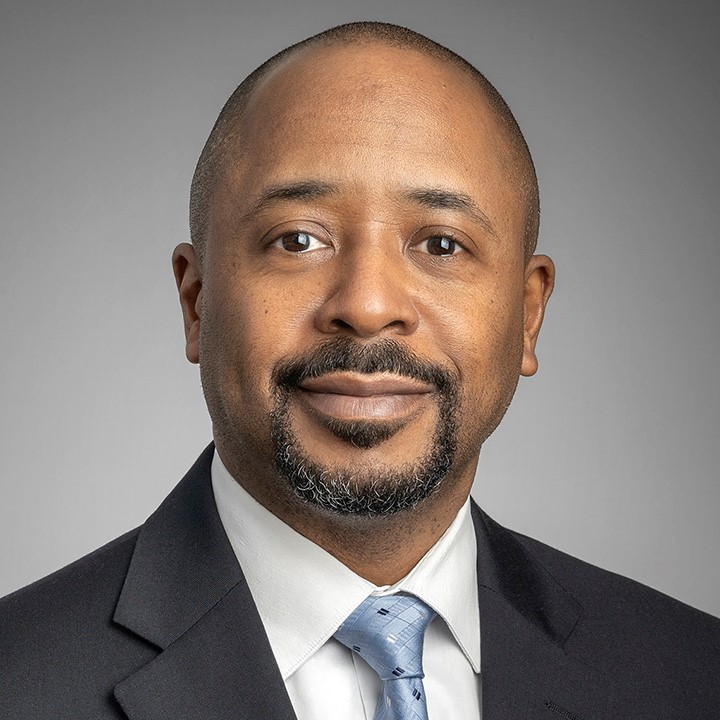 James R. Daniels
Surgeon
Sentara Surgery Specialists
General Surgery
"I treat my patients the way I would treat a member of my family," says James R. Daniels Jr., M.D., a general surgeon at Sentara Surgery Specialists. "The relationships I develop as a doctor are the most important and rewarding part of my job."

Surgery can be a stressful experience. Dr. Daniels wants to make sure patients have all the information they need to feel at ease. "I do my best to create an environment where my patients feel comfortable asking questions, and I try to help them fully understand what to expect," he says.
A Specialist in General Surgery
Dr. Daniels was born in Philadelphia and raised in New Jersey, where his mother worked as a nurse. Like many of his colleagues, he became interested in medicine because he had a strong desire to help people. "As I studied medicine, I was drawn to surgery because I wanted to work with my hands," he says. "I loved that in surgery, I could resolve my patient's problem and see the immediate results of my work."

After he finished his medical training, he started working as a surgeon in the small town of Martinsville, Virginia. He has spent most of his medical career in the state.

As a general surgeon, Dr. Daniels provides several procedures to remove cancerous tumors and treat noncancerous problems. He frequently performs surgeries related to:
Colorectal cancer
Gallbladder removal
Hernia repair
Spleen removal
Removal of soft tissue sarcomas (tumors that form in soft tissues, typically in the arms, legs, chest or abdomen)
Thyroid disorders
Minimally-Invasive Surgery and the da Vinci® Surgical System
Dr. Daniels is experienced in traditional (open) surgery and laparoscopic surgery. Laparoscopic surgery is a type of minimally-invasive operation. He performs these procedures using narrow instruments and a camera inserted through very small cuts. Because laparoscopic surgeries don't require large incisions, patients often recover faster and have less pain.

Dr. Daniels is also skilled in using the da Vinci® surgical system, also called robotic-assisted surgery. The system, newly introduced to Sentara Williamsburg Regional Medical Center, is a high-tech form of minimally-invasive surgery. The robot has several "arms" fitted with instruments that the surgeon controls from a video console.

The da Vinci system has several advantages, says Dr. Daniels, who has been using it since 2015. It can enhance the surgeon's view inside the body. It can also move in ways that human hands can't. That reduces fatigue in the surgeon's hands, improving safety.

"With the robotic system, you have more control over what you're doing," Dr. Daniels says. "It reduces surgery time. And you can do the surgery through smaller incisions."

That all leads to benefits for patients compared with traditional surgery, such as:
Less bleeding
Less scarring
Shorter hospital stays
Quicker return to regular activities
Robotic-assisted surgery can be helpful, but it's not the right choice for all patients. The best approach depends on the procedure, the patient's health history and the patient's desires, Dr. Daniels says. "I discuss the options with patients so we can come up with a plan together," he adds.
Background
Dr. Daniels went to Duke University, then attended medical school at Rutgers Robert Wood Johnson Medical School in New Jersey. He completed his medical residency at Graduate Hospital in Philadelphia. He is board-certified by the American Board of Surgery.

Dr. Daniels enjoys traveling and spending time with his wife and two daughters. They like going to the beach and seeing shows on and off Broadway.

Dr. Daniels practices at Sentara Surgery Specialists, located at Sentara Williamsburg Regional Medical Center. For questions or appointments, call 757-984-9850.
---