Sentara General Surgeon With Special Interest in Thyroid Surgery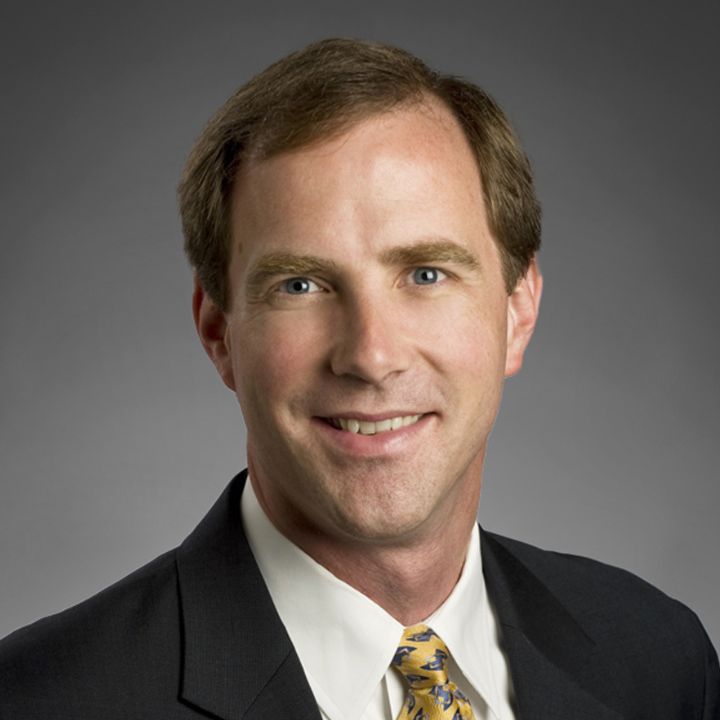 Jeffrey S. Sinclair, M.D.
Sentara Surgery Specialists
Surgery
"I had exposure to surgery from a young age, since my father was a general surgeon," says Jeffrey Sinclair, M.D. "I tried to make myself do something other than surgery - I even majored in engineering. In the end, surgery was a perfect fit for me. I love that I can immediately solve the concern a patient has."
Comprehensive General Surgery Services
Dr. Sinclair joined the Woodbridge practice of Sentara Surgery Specialists, where he addresses his patients' surgical needs. If the Woodbridge location isn't convenient for patients, he also sees patients at Sentara Surgery Specialists in Stafford.
Using both minimally invasive and robotic surgery techniques, Dr. Sinclair offers:
Abscess drainage
Breast surgery
Colon and rectal surgery
Gallbladder removal
Hernia repair
Thyroid surgery
Specialized Care for Thyroid and Parathyroid Disorders
"During my training, I saw a lot of patients with thyroid gland disorders," says Dr. Sinclair. "Treating so many people with those conditions has given me the skills to offer an advanced level of surgical care."
Dr. Sinclair treats these parathyroid- and thyroid-specific concerns:
Parathyroid and thyroid cancers: Malignant cells formed in the parathyroid or thyroid gland
Thyroid nodules: Fluid-filled or solid lumps formed inside the thyroid gland
Goiters: Abnormally enlarged thyroid gland
Hyperparathyroidism: When one or more of the parathyroid glands produces and secretes too much parathyroid hormone
A Surgeon Who Takes His Time
Dr. Sinclair realizes that surgery can be a daunting experience: "Patients take a leap of faith that their surgeon will solve their problem."
To ensure patients are comfortable, he explains what's involved with the operation and what they can expect for their recovery. He eases their worries by conveying his confidence and comfort with the procedure.
"I give as much time and energy as each patient needs to understand and feel comfortable going into surgery," says Dr. Sinclair. "Another piece to our success is our amazing office team who goes above and beyond for patients."
The National Research Corporation ranks Dr. Sinclair's practice in the top 6 percent in the nation for patient satisfaction: "Our schedulers, patient care representatives and medical assistants guide patients throughout the process," says Dr. Sinclair. "They care for every patient as a whole person, not just a surgical case."
Background
Dr. Sinclair and his wife, who's a physician, live in the community with their three children. They enjoy outdoor activities and spending time with extended family members who live nearby. He enjoys grilling and cooking - as well as eating - when he's not shuttling kids to and from their activities.
Dr. Sinclair is a fellow of the American College of Surgeons, a member of the Medical Society of Virginia and a member of the Prince William County Medical Society.
He is accepting new patients at Sentara Surgery Specialists, located at 2280 Opitz Boulevard, Suite 320, Woodbridge, VA. Make an appointment by calling 703-523-9750.
---