Sentara Internal Medicine Doctor Cares for Adult Patients from All Backgrounds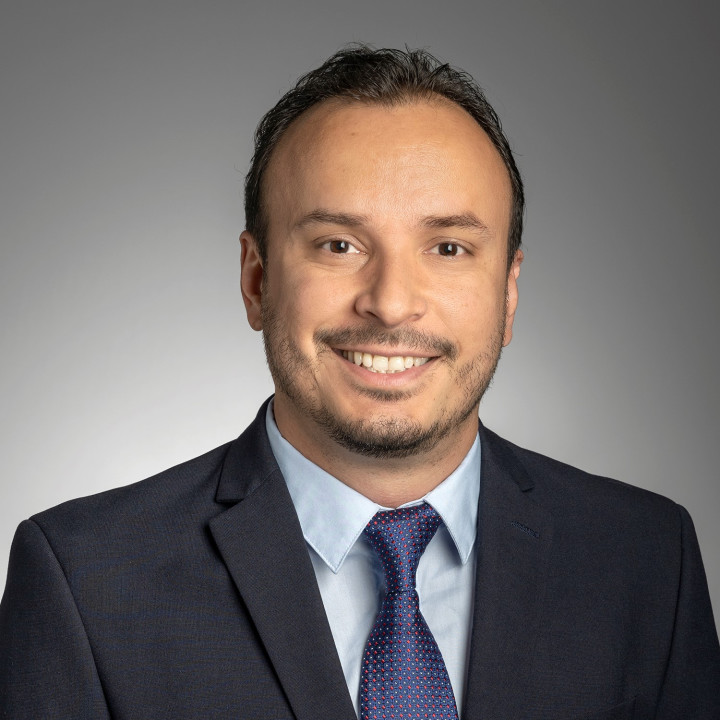 Juan Salazar, M.D.
Sentara Family & Internal Medicine Physicians
Internal Medicine
"Primary care medicine is, for me, the heart of medicine. I get to see each patient as a whole person and build long, close relationships," says Juan Salazar, M.D.
As an internal medicine doctor at Sentara Family & Internal Medicine Physicians in Hampton, Va., Dr. Salazar treats adult patients 18 and older, helping to prevent health problems so they can live their best lives.
Sentara's internal medicine doctors use their expertise to care for a wide variety of medical needs, including infections and injuries, chronic illnesses, and preventive care. As a member of that team, Dr. Salazar looks forward to building relationships with his patients. "I care about my patients and want them to feel they can trust me with their health problems," he says.
Primary Care is Preventive Care
Dr. Salazar grew up in Colombia, where he developed an interest in medicine as a high school student. He shadowed doctors to learn more about what it means to have a medical career, and that solidified his interest in caring for patients.
He was drawn to primary care because it offered an opportunity to develop long-lasting relationships. "I focus on educating patients and disease prevention. I like spending time with them, answering their questions and making sure they understand health problems and what they can do to prevent them."
With experience caring for a wide variety of patients, Dr. Salazar is skilled at helping people manage common diseases, including:
Asthma
Chronic obstructive pulmonary disease
Diabetes
Heart disease
High blood pressure


Building Relationships with Sentara Patients
Dr. Salazar sees adult patients of all ages and backgrounds. He has had a special interest in helping people from underserved backgrounds, who may struggle to access health care. He draws on those experiences in rural Colombia and New York City to help people of all racial, ethnic and income backgrounds. "People from underserved populations may be more vulnerable to health problems, and I'm happy to help them get the care they need," he says.
As a native Spanish speaker, he also welcomes both Spanish- and English-speaking patients.
"I hope my patients are confident knowing I'll be open and listen to their concerns, and use my knowledge and experience to help them," he says.
Background
Dr. Salazar attended medical school at Universidad Libre (Free University) of Colombia, and practiced medicine for several years in his home country. After relocating to the United States, he completed an internship and residency in internal medicine at the SBH Health System in the Bronx neighborhood of New York City. He is board-certified by the American Board of Internal Medicine.
He lives in the Newport News area, where he enjoys going to the beach, kayaking and trying new restaurants. He also plays soccer and loves horseback riding.
Dr. Salazar practices at Sentara Family & Internal Medicine Physicians in Hampton, Va. Call 757-827-2025 or visit Dr. Salazar's Sentara profile page to schedule an appointment.
---