Sentara Plastic Surgeon and Hand Surgeon With An Eye for Both Form and Function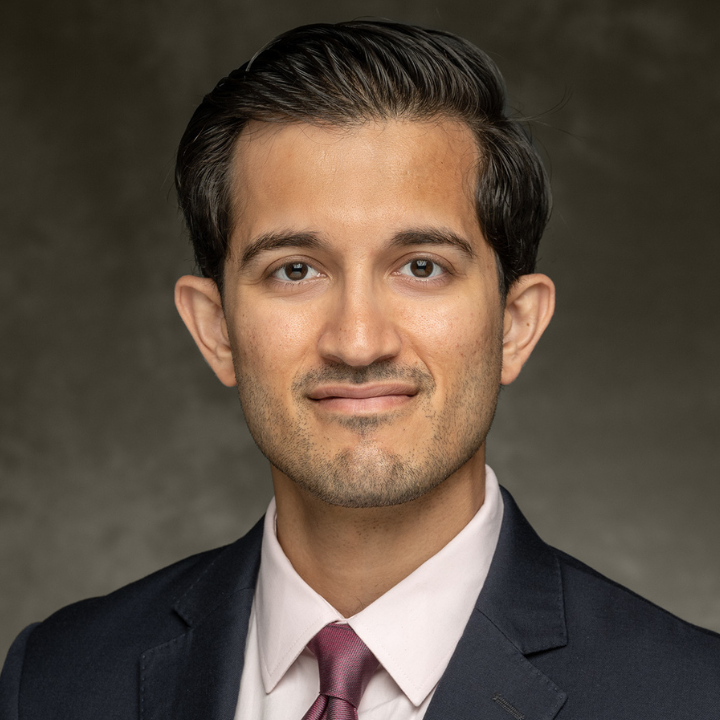 Manas Nigam, M.D.
Sentara Plastic Surgery Specialists
Plastic Surgery
Written by: Kirsten Weir, Senior Writer
"It's a privilege to learn about the things that are important to my patients and to work with them to accomplish their goals," says Manas Nigam, M.D., a plastic surgeon at Sentara Plastic Surgery Specialists in Norfolk and Virginia Beach, Va.
Dr. Nigam specializes in both plastic surgery and reconstruction of the hands and upper extremities. He treats cosmetic concerns, pain, functional problems, trauma and injury. "I get to know my patients - not just the problem they came in for, but how it affects their lives," he says.
Hand Surgery: Skill and Teamwork
Dr. Nigam was born in India and lived in France before coming to the United States as a child. After stops in several East Coast states, his family settled in Virginia. His father was a physician, so he was exposed to medicine early on. "I caught glimpses of what that life was like," he says.
During college, he worked as an emergency medical technician, an experience that solidified his desire to become a doctor. "That process of talking to patients, caring for them … I found that particularly meaningful," he says.
He always enjoyed working with his hands. He grew up playing piano and guitar and building things - including a mechanical pinball machine he built from scratch. Using his hands as a surgeon made sense to him. So did focusing his skills to reconstruct the body and repair the hands and arms of his patients.
"There's a challenge that I love in dealing with the anatomy of the hands and upper extremities. And you have to balance that with the challenge of getting people back to the things they need to do," he says. "Your hands are so vital, from doing your job to holding hands with family."
Dealing with those challenges requires a skilled team in the operating room - something that Sentara does particularly well, he says. "When you see a surgeon at Sentara Plastic Surgery Specialists, you aren't just getting one person's insight. You're getting a whole team that works together to address your needs," he adds. "We will create a plan together that makes sense for you."
Plastic Surgery, Hand Surgery, Carpal Tunnel and More
Dr. Nigam treats a wide variety of problems in plastic surgery, including:
Complex reconstruction after trauma and cancer treatment
Appearance and cosmetic concerns
He also has fellowship training in hand surgery and offers treatment for:
Nerve disorders such as carpal tunnel syndrome (where a nerve in the hand is squeezed, causing numbness, tingling and pain)
Arthritis pain (caused by wearing down of the cartilage of the joints with use and time)
Brachial plexus injury (damage to the nerves that send signals from the spinal cord to the shoulder, arm and hand)
Spasticity (abnormal muscle tightness caused by stroke, spinal cord injury or diseases such as cerebral palsy or multiple sclerosis)
Much of his work involves the delicate repair of nerves in the hands and upper extremities. Nerve damage can be caused by traumatic injuries such as car accidents. Often, though, the cause is nerves becoming compressed, or squeezed, over time - as is the case in common conditions like carpal tunnel syndrome.

If the nerves remain compressed for too long, permanent damage can result. For that reason, Dr. Nigam says not to ignore nerve pain in your hand or arm.
"Nerve compression is a very distinct type of pain," he adds. "It may even cause certain kinds of migraines, arm pain, or leg pain.It feels like an electrical storm or lightning sensation in the area where there's compression." If you experience those zaps, he recommends talking to your doctor.
He mentions that he has an interest in taking care of patients with amputations. "Nerves can even cause phantom limb pain in patients with amputations, which makes it difficult to wear a prosthesis. We can use advanced techniques to help or even completely resolve. We can even reroute nerves for use with advanced prostheses." In addition to patients with amputations, he also wants to help patients with paralysis of the hands and spasticity.
Background
Dr. Nigam attended college at the University of Virginia, where he was a Jefferson Scholar and was selected a resident of the historic Lawn. He then attended medical school at the University of Chicago Pritzker School of Medicine, where he was Chief of the medical school. He completed his residency in plastic and reconstructive surgery at Georgetown University School of Medicine in Washington, D.C., where he was selected Administrative Chief and Best Resident Teacher of the Year. He also completed a fellowship in hand surgery and reconstruction at the Baylor College of Medicine in Houston, Texas.
While at Georgetown, he volunteered as the medical director for a free clinic that provided primary care for people without insurance. He hopes to continue doing volunteer work once he is settled in the Norfolk area.
In his spare time, Dr. Nigam enjoys playing piano, art and hiking with his wife and young daughter. The first thing he noticed about Hampton Roads was the friendliness of the people he met when out with his daughter. "There is such a welcoming community here. It is a privilege to get to know them and take care of them," he says.
Dr. Nigam practices at Sentara Plastic Surgery Specialists in Norfolk and Virginia Beach. Call 757-388-5035 to schedule an appointment.
---