Sentara Surgeon Provides Leading-Edge Cancer Care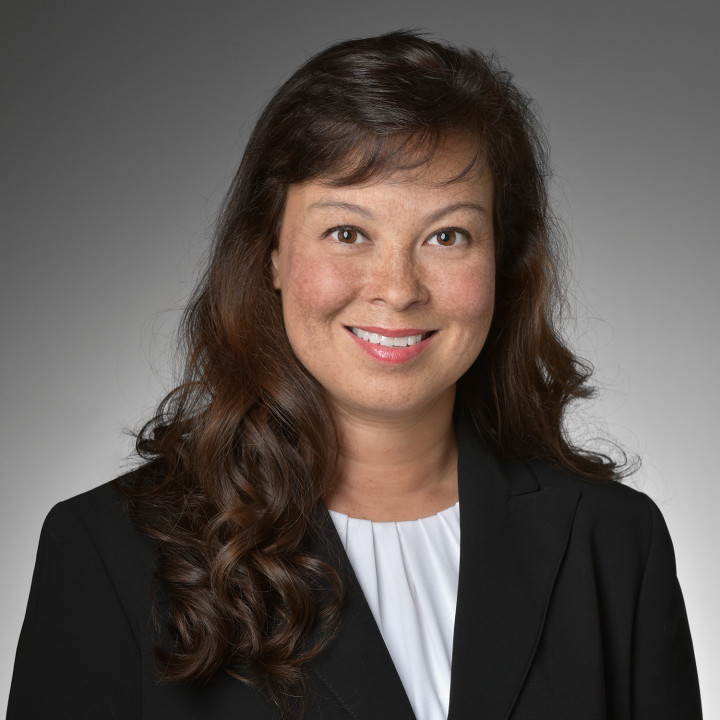 Mary Guye, M.D.
Sentara Surgery Specialists – Surgical Oncology
Surgery, Surgery - Breast
"Ever since I was little, I wanted to be a doctor," says Mary Guye, M.D., FACS. "I've always had the desire to help people and positively impact their lives." Dr. Guye has done that by providing expert surgical cancer care to people serving in the military and their family members.
Dr. Guye had five combat deployments and two humanitarian missions. She recently retired from the United States Air Force as a colonel, having received a Bronze Star Medal, five Meritorious Service Medals, an Army Commendation Medal and numerous other awards. Dr. Guye joined Sentara Surgery Specialists – Surgical Oncology in Newport News as a surgical oncologist. "For me, this is a homecoming," says Dr. Guye. "I grew up in Newport News and I'm excited to return to this area to give back to the Hampton Roads community."
Treating Cancer With Surgery
Dr. Guye honed her skills while serving as chief of surgical oncology in the Air Force. She treats all types of cancer, specializing in breast cancer and melanoma.
Dr. Guye provides leading-edge surgical cancer care as well as prompt services. "Patients who have an abnormal mammogram will receive a needle biopsy within seven days to confirm a diagnosis," says Dr. Guye. "We communicate results within 48 hours. If we detect cancer, we expedite the patient's path to surgery."
Surgical procedures she performs include:
Breast conservation therapy
This approach preserves the breast while offering results that are equivalent to a mastectomy (breast removal). Patients undergo a lumpectomy to remove the tumor and receive subsequent radiation therapy to destroy any remaining cancer cells.
Sentinel lymph node biopsy
The sentinel node is the first lymph node to which cancer cells spread from a tumor. Removing and analyzing the sentinel node helps doctors determine if cancer has spread.
Intraoperative radiation therapy
During surgery, while the tumor is exposed, doctors direct high doses of radiation to the tumor to kill remaining microscopic cancer cells. This procedure is available in select cases.
Experienced, Caring Cancer Surgeon
Dr. Guye says it is gratifying to see a patient in the clinic, then deliver precise treatments to help them feel their best and achieve the greatest possible chance for a cure. "So much of medicine today is individualized, and surgery is no different," says Dr. Guye. "It is important to connect with patients because I'm not simply treating a disease, I'm treating a human being. When I get to know patients as individuals, I can offer a treatment plan that considers their lifestyle and personal choices."
People who choose Dr. Guye for cancer care get an experienced, caring provider who delivers the most advanced treatments. "It's rewarding helping those on a cancer journey persevere and come out even stronger on the other end," says Dr. Guye.
Background
Dr. Guye enjoys listening to classical music. She and her husband have two sons, ages 13 and 15. They enjoy spending time outdoors, going to the beach and hiking.
Dr. Guye is board-certified in both general surgery and complex general surgical oncology by the American Board of Surgery. She is a fellow of the American College of Surgeons and belongs to the Society of Surgical Oncology, the Association of Women Surgeons and the American Society of Clinical Oncology. She completed her surgical residency at Wilford Hall Medical Center and the University of Texas Health Science Center in San Antonio, Texas. She also completed a two-year surgical oncology fellowship at City of Hope Comprehensive Cancer Center in Duarte, California.
Dr. Guye is accepting new patients at Sentara Surgery Specialists – Surgical Oncology, located at Sentara Port Warwick, 11803 Jefferson Ave., Suite 235, Newport News, Va. Make an appointment by calling 757-594-1806.
---