Sentara General Surgeon Provides Full Spectrum of Care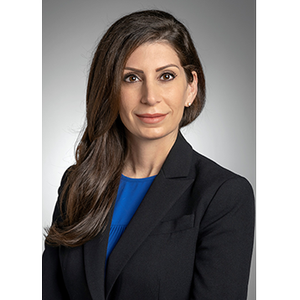 Nicole F. Yeshtokin, D.O.
Sentara Surgery Specialists, Division of Albemarle Physician Services - Sentara, Inc.
General Surgery
"Surgery has always been my passion," says Sentara Medical Group general surgeon Nicole Yeshtokin, D.O., MPH. "As a child, I watched a lot of medical TV shows. I even watched my surgeon neighbor perform operations, back when that was allowed. It was obvious to everyone, including me, that I should become a surgeon."
Surgery for Every Need: From Simple to Complex
Dr. Yeshtokin joined Sentara Surgery Specialists in Elizabeth City. Here, she provides a full extent of surgical care, depending on the needs of her patients.
Dr. Yeshtokin treats:
Breast cancer
Colon cancer
Gastrointestinal concerns such as hernia, gallbladder disease and acid reflux
Trauma-related or urgent conditions such as appendicitis
Wounds and other skin concerns, including cancer
She has a particular interest in caring for women who have breast diseases, including breast cancer.
"I offer close monitoring for anyone with a strong family history of breast cancer," says Dr. Yeshtokin. "We know not everyone who is at high risk for breast cancer will end up needing surgery. But by keeping an eagle eye on the situation, we can diagnose problems early, when they are most treatable."
Advanced Surgery for the Community
"I perform minimally invasive procedures whenever possible because they tend to offer real benefits for my patients," says Dr. Yeshtokin.
Those benefits include:
Faster recovery
Shorter hospital stay
Less pain
Less scarring
She matches the treatment to the individual because everyone has unique needs. "No two people are the same, so my approach to their concern is not the same either," she says.
Background
Dr. Yeshtokin prefers a small community, like Elizabeth City, because it allows her to develop strong relationships and practice the full scope of general surgery.
In her spare time, she reads a lot and enjoys cooking. She and her husband enjoy traveling and spending time with their two children and two dogs.
Dr. Yeshtokin is board certified in general surgery and is a fellow with the American College of Osteopathic Surgeons. She completed her surgical residency at Pinnacle Health in Harrisburg, PA. Following residency, she became active duty with the Air Force for four years.
She is accepting new patients at Sentara Surgery Specialists, located at 1177 N. Road Street, Elizabeth City, NC. Make an appointment by calling 252-337-9440.
---