Sentara Primary Care Doctor Wants Her Patients to Feel Heard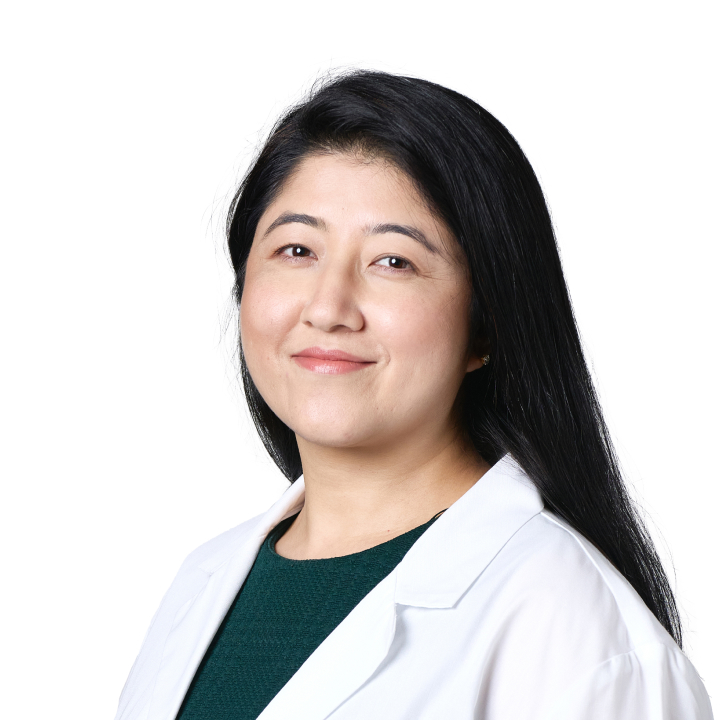 Nikee Shrestha, M.D.
Sentara Family & Internal Medicine Physicians
Internal Medicine
As a primary care doctor, Dr. Shrestha often treats patients dealing with multiple health problems - and she wants to talk about them. "I'm a good listener. Once I get a sense of what my patients need, we can work together to solve problems."
Sentara Primary Care: Treating the Whole Person
Dr. Shrestha was born and raised in Nepal. She and her four sisters were raised by their mother after their father died when Dr. Shrestha was just 5 years old. "He died young, but it was a situation where my family was never really clear on what his diagnosis was," she recalls. "That prompted an eagerness in me to learn about diseases."
She went to medical school in her native Nepal, then spent four years as a doctor for the country's government service, providing care to people in rural areas. She then completed a medical residency in internal medicine in New York City.
Her first experience with internal medicine was caring for hospitalized patients. "In inpatient medicine, the patient is admitted to the hospital for one issue, we take care of that issue and discharge them. But so many of the patients had other concerns that we couldn't address in a hospital setting," she says. "I decided to become a primary care doctor so I can address all of a patient's medical problems. I want to treat the complete person."
Preventive Medicine & Chronic Disease Care
Dr. Shrestha treats adult patients ages 18 and up. She enjoys caring for people across the adult lifespan and works with them to take charge of their health and well-being. This includes a focus on preventive care.
Preventive care involves routine health care to prevent disease, such as:
Blood pressure, cholesterol and diabetes tests
Discussing health behaviors such as nutrition, physical activity or smoking
Cancer screenings such as mammograms and colonoscopies
Routine vaccinations and flu shots
Dr. Shrestha also helps patients manage chronic conditions so that they can feel their best and stay active doing the things they enjoy. She has an interest in endocrinology and illnesses that affect the body's hormones. These include:
Diabetes
Prediabetes and insulin resistance
Thyroid disorders
She is excited about joining the new Sentara office in Stafford. "It's a great opportunity to help develop a new practice, and I enjoy the location and the community," she says. "It's a perfect fit."
Background
Dr. Shrestha attended medical school at the National Medical College in Nepal and completed a residency at BronxCare Internal Medicine in New York City. She is board-certified by the American Board of Internal Medicine and is a member of the American College of Physicians.
After completing her training in New York, Dr. Shrestha moved to Virginia to live near her sister. She and her husband enjoy exploring restaurants in the Washington, D.C., area and hosting visiting friends and family. She's a dog lover and enjoys painting in her spare time.
Dr. Shrestha sees patients at Sentara Family & Internal Medicine Physicians in Stafford, Va. To schedule an appointment, call 703-523-9570.
---