Sentara Family Medicine Provider Offers Preventive and Chronic Illness Care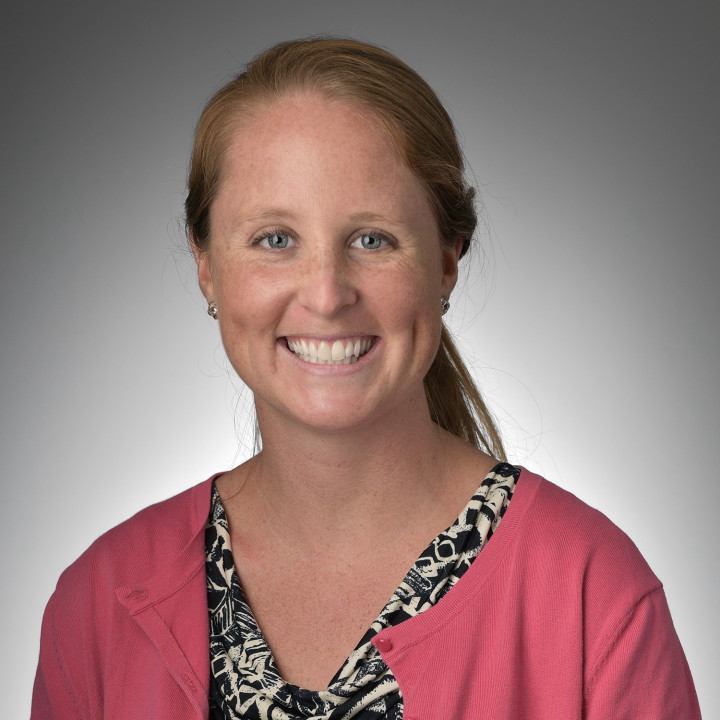 Rachael Frye, NP-C
Sentara Family Medicine Physicians
Family Medicine, Nurse Practitioner
"Primary care is so important because we all want to live for many years," says Rachael Frye, NP-C, a family medicine nurse practitioner with Sentara Family Medicine Physicians at Sentara St. Luke's in Carrollton. "And we want to have a high-quality life for all of those years."
Frye plays a vital role in helping her patients maintain a quality of life. "The key is early detection of chronic illnesses that we can prevent or manage. Taking care of these conditions early on leaves room for patients to fulfill their wishes and dreams."
A Lifetime of Care for Every Age and Stage
Frye chose family medicine because she enjoys working with patients across their lifespan. In her Carrollton practice, Frye sees patients ages 18 and older. She offers primary care services like:
Annual well visits
Injury or illness care
Vaccinations
Pap tests
Breast exams
She also provides care for chronic conditions, including:
Depression or anxiety
High blood pressure
High cholesterol
Diabetes
Working Together With Patients to Improve Their Health
Frye doesn't tell her patients what to do - she partners with them, working together to improve their health. "My goal is to get patients interested in their health care and then empower them to manage their health, so they can do all the things they enjoy for a long time."
She tailors each visit to the needs of her patients, then makes a plan with them that addresses those needs. "I think patients choose me because I listen to them and make them feel that their needs and concerns are important to me," she says. "I'm not going to suggest they adopt treatments that won't be useful for their lifestyle."
Building Trust With Patients in Carrollton
Frye previously worked with patients who had cancer. "I saw a lot of patients coming in with a new cancer diagnosis, but they hadn't seen a primary care provider for a long time," says Frye.
"Many had uncontrolled conditions that complicated cancer treatment, like diabetes or high blood pressure. It was hard to care for these patients and see their treatment not go as well as it could because of preventable issues. I knew as a primary care provider I could help prevent that from happening in other patients."
Frye has seen patients who are anxious about coming into primary care because they had a bad experience elsewhere. Some are embarrassed because another provider judged their lifestyle choices. In her practice, she helps patients feel comfortable sharing their concerns.
"It is so important to me that I gain the trust of my patients and have them feel that I value what they say and recognize their concerns," she says. "We can't solve every problem on the first visit, but we can establish a relationship that allows us to work together to reach their goals."
Frye strives to build an evidence-based plan that is appropriate for each patient. She works closely with patients to set goals they feel are reachable.
Background
Frye joins the Carrollton team at Sentara Family Medicine Physicians, which includes physicians and nurse practitioners. She is board-certified by the American Association of Nurse Practitioners. She received both her bachelor of nursing degree and master of nursing degree from Virginia Commonwealth University.
She and her husband enjoy volunteering with high school students through the organization Young Life. They have a dog and enjoy being outdoors.
Frye is accepting new patients at Sentara Family Medicine Physicians, located at 20209 Sentara Way, Suite 200, Carrollton, VA. Call 757-542-2000 to make an appointment.
---