Sentara Weight Loss Doctor Will Match Your Motivation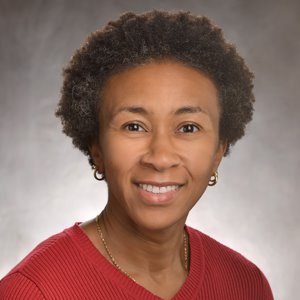 Robin Baines, M.D.
Sentara Comprehensive Weight Loss Solutions
Weight Loss
"If you want to lose weight, I'm not going to judge you. And I'm not going to force you to do things you're not ready to do," says Robin Baines, M.D., a bariatric physician at Sentara Comprehensive Weight Loss Solutions' new location at Sentara CarePlex Hospital in Hampton. "I'm going to help you go at your own pace."
Dr. Baines has been practicing medicine for more than 20 years. For most of her career, she was a family medicine doctor, offering primary care services to children and adults. In that role, she often saw how obesity contributed to her patients' health problems, such as diabetes, heart disease and depression. In 2013, the American Medical Association officially declared obesity a disease. It was a paradigm shift, Dr. Baines says.
"Obesity doesn't just contribute to other diseases. It's a disease unto itself," she adds. "And if I can help someone get their weight under control, it can improve so many other areas of health."
Treating the Disease of Obesity
Dr. Baines has always been interested in people. "My father was into all things civil and social. I grew up learning that's what was important," she says. "I did well in school and was interested in science, but more than anything, I wanted to be a doctor to work with people and the community."
Her interest in weight loss started early in her career as a primary care doctor. As a member of the Sentara Comprehensive Weight Loss Solutions team, she's thrilled to have more time to devote to helping patients achieve and maintain a healthy weight. "I'm so excited to really help patients focus on their weight and health. I plan on doing this for the rest of my career."
During her first visit with patients, Dr. Baines takes time to understand the roots of their history of weight problems. "We need to figure out the 'why' so we can come up with practical solutions together," she says. Those solutions can include:
Dietary changes: Patients meet with a nutritionist/dietitian who helps develop meal plans and gives advice about eating based on the patient's health and lifestyle.
Exercise goals: Dr. Baines helps patients understand the role that physical activity can play in weight loss and works with them to develop a realistic plan to move more.
Medical issues and medications: Medical conditions or medications can contribute to weight gain. Dr. Baines explores those factors and discusses medications that may be helpful as people work toward a healthy weight.
Sentara's Weight Loss Team
It can seem like everyone has advice on how to lose pounds. But not all advice is good advice. Sentara Comprehensive Weight Loss Solutions is based in science. The program offers both surgical weight loss and nonsurgical medical weight loss programs.
Weight loss isn't a quick fix. Sentara's weight loss team helps patients make lifestyle changes they can stick with for the long term.
"My patients come to me knowing they want to lose weight. They're already motivated," Dr. Baines says. "I'm going to match that motivation to help them reach their goals."
Background
Dr. Baines attended the State University of New York (SUNY) Buffalo for college and completed medical school and a medical residency at Case Western Reserve University in Cleveland, Ohio. She joined Sentara as a family medicine physician in 2013 and became board-certified in obesity medicine in 2016. She began focusing exclusively on weight loss in 2022.
When she's not working, Dr. Baines enjoys hiking, cycling and going to music festivals and the theater. After growing up in upstate New York, one of her favorite things about Virginia is the weather. "If I never saw snow again, I'd be OK with that," she jokes. She is also an avid volunteer for her church and several community organizations that provide food, assistance and other services to those in need.
Dr. Baines is also an author. She's written three books: "Be Healed, Be Whole," "Be Well" and "Weight Loss for Life for Regular People."
Dr. Baines sees patients at Sentara Comprehensive Weight Loss Solutions at CarePlex Hospital in Hampton, Va. Call 757-827-2550 to make an appointment.
---