Sentara Internal Medicine Doctor Treats Chronic Disease Without Judgment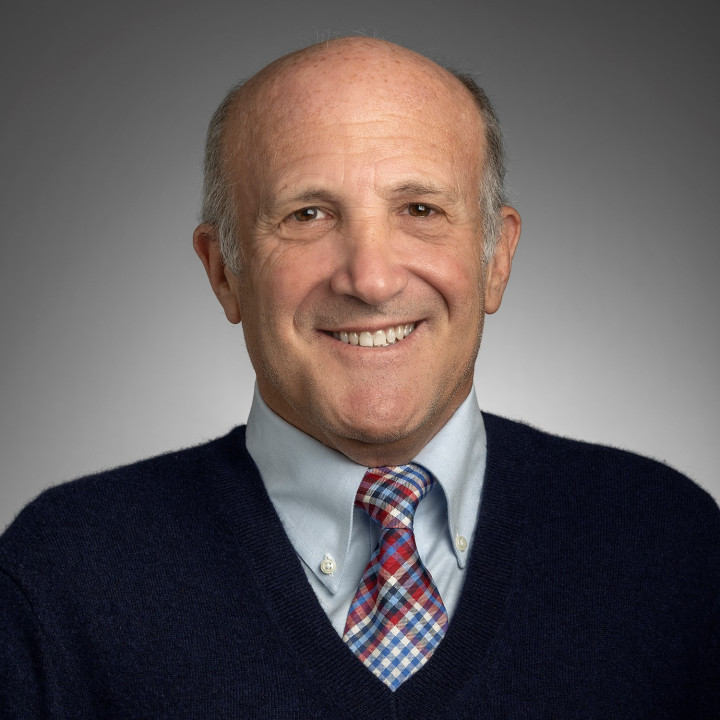 Ross Isaacs, M.D.
Sentara Internal Medicine Physicians
Internal Medicine, Nephrology
"I'm a doctor, not a judge," says Ross Isaacs, M.D., an internal medicine doctor at Sentara Internal Medicine Physicians in Williamsburg, Va. "I use biology, not blame-ology, to help patients make the necessary changes to get back on the journey to health and wellness."
Dr. Isaacs' father was a doctor, and he grew up seeing his dad develop close and trusting relationships with his patients. He brings the same approach to his practice, specializing in treating people who have chronic (long-term) illnesses or are at risk of developing them.
"I take time to hear your story and learn what's important to you," he says. "If you have medical conditions you're concerned about, I want to help you be involved in your care so you can stay healthy."
From Chronic Kidney Disease to Prevention
Dr. Isaacs began his career in nephrology, a subspecialty of internal medicine that focuses on the kidneys. After additional training in intensive care medicine, he began caring for patients with serious kidney diseases, including patients before and after kidney transplants. "As I was doing that, I was also volunteering at clinics for people with low income, and I realized a lot of the kidney disease I saw could be prevented," he says.
The risk of chronic kidney disease (often called CKD) increases for people with certain medical conditions, including:
Diabetes
Heart disease
High blood pressure
Obesity
Dr. Isaacs knew that many cases of CKD could be prevented if patients had better access to medical care. "I decided to work with high-risk populations to help bridge the gap between those getting care and those who were not," he says. He went on medical missions to provide care to people in Appalachia, Nepal and Alaska. "I wanted to learn as much as I could to save as many lives as I could," he says.
Today, he provides primary care to patients who have (or are at risk of) long-term problems like diabetes, high blood pressure and heart disease. Many of his patients also have obesity.
"I developed a knack for helping patients with obesity because I have a different approach than many doctors," he says. "I understand that obesity isn't a choice, it's biological. And I use nonjudgmental, science-based approaches to reverse the biology of the hormones that tell the body to store fat."
Chronic Disease Care With a Real-World Touch
Dr. Isaacs says he joined Sentara because patient care is a top priority. "Sentara holds standards very high and hires doctors who will go the distance for you," he says.
He treats adults, including young adults 18 and older, with a focus on managing chronic or complex illnesses such as diabetes, prediabetes, high blood pressure and obesity. He also helps patients whose chronic medical conditions were worsened by COVID-19. "I look at COVID as a bully. It picks on the problems you already have and makes them worse," he says. "I have experience managing such post-COVID complications, and I'm always happy to help patients who are dealing with these concerns."
Whatever condition he treats, Dr. Isaacs takes a nonjudgmental approach to help his patients make the changes that are important to them. Whether you want to quit smoking, be more active or be better about taking your medication, Dr. Isaacs uses science-based strategies to meet patients where they are. "I understand my patients are real people living in the real world. My goal is to help them find practical solutions that work."
Dr. Isaacs says one of the best parts of his job is seeing patients turn their health around, such as those who can stop taking insulin for diabetes or medication for high blood pressure. "It's so rewarding seeing patients come off medication and get healthy enough to do the things they want to do," he says.
Background
Dr. Isaacs received his medical degree from the Autonomous University of Guadalajara in Mexico, then completed a medical residency at the University of Connecticut. He received additional training in nephrology and intensive care medicine at Stanford University Hospital and the University of Wisconsin.
He is board-certified in internal medicine and nephrology, and he specializes in kidney disease, chest medicine and managing complex illnesses. He has taught several medical courses at the University of Virginia and enjoys volunteering in his community. Outside of the clinic, he enjoys hiking, swimming and adventure travel and is learning to sail and surf. He also describes himself as a bit of a practical joker. "I take what I do very seriously, but I don't take myself too seriously," he says. He lives in Williamsburg with his partner and has three grown children.
Dr. Isaacs practices at Sentara Internal Medicine Physicians in Williamsburg, Va. Call 757-984-6170 to make an appointment.
---