Sentara Family Medicine Doctor Offers Complete Primary Care Services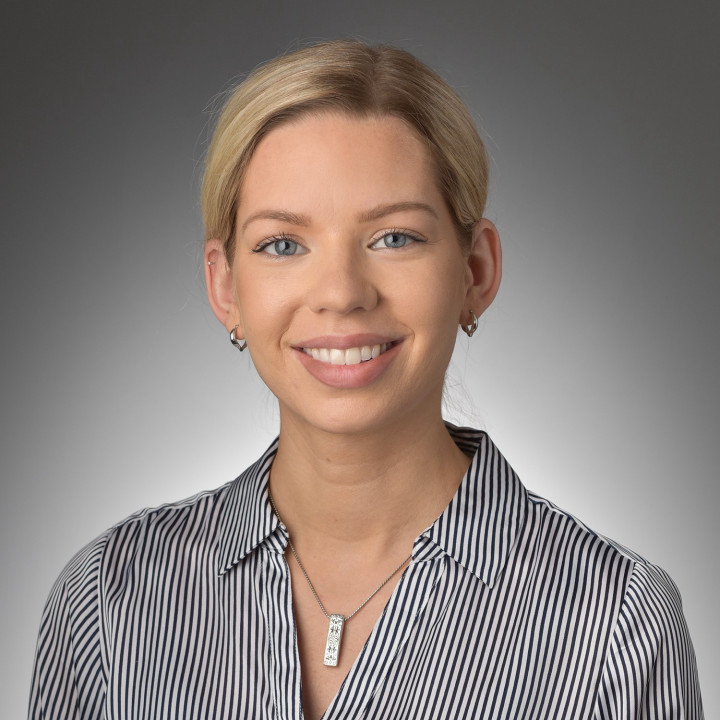 Sarah E. Forsythe, D.O.
Sentara Family Medicine Physicians
Family Medicine
"From a young age, I've had an interest in helping my community," says Sarah Forsythe, D.O. "I had an early interest in science and exposure to medicine through family members who were physicians. It made sense for me to pursue medicine as my career."
As a doctor of osteopathic medicine (DO), Dr. Forsythe is a licensed medical doctor trained to treat the whole person — body, mind and spirit. She joins the team of providers at Sentara Family Medicine Physicians in Carrollton, Va. Before joining Sentara, Dr. Forsythe served as an urgent care provider in Rhode Island.
"Family medicine was my first rotation as a medical student," says Dr. Forsythe. "Rotating through all kinds of specialties, I felt that family medicine best fit my personality. I enjoy seeing patients of all ages and tackling the different medical concerns that come with primary care."
Delivering Medical Care for Every Family Member
Dr. Forsythe sees patients throughout their lifetime, starting from the day a baby comes home from the hospital. She has a special interest in women's health and pediatrics.
"Taking care of multiple family members is wonderful," she says. "Family medicine lets me really get to know my patients and their medical history. Because I often see other family members, I get a good sense of each patient's total health."
Dr. Forsythe focuses on listening to patients and working with them to prevent or solve healthcare problems: "People are looking for someone to listen to them. I've found that paying attention to each person's story makes it easier for me to identify what's causing their concern. We can then work together to find a solution."
Comprehensive Primary Care Services in Carrollton
Dr. Forsythe provides comprehensive primary care services to people in Carrollton. "When people come in for their annual physicals, we focus on prevention," she says. "We catch a lot of things early because of routine care. When we address concerns early, people usually have a better outcome."
Dr. Forsythe teams up with her patients to manage chronic diseases by optimizing medications and emphasizing healthy lifestyle choices. She helps patients who are living with:
Diabetes
Hypertension (high blood pressure)
Heart disease and high cholesterol
Dr. Forsythe also provides care for acute problems. Because of her background in urgent care, she is comfortable treating many concerns that don't require emergency management, including:
Skin concerns, including taking a sample (biopsy) for examination under a microscope
Care for cuts and lacerations
Abscess drainage
Injury care, including broken bones
Background
Dr. Forsythe and her husband, an emergency medicine physician, both went to medical school in Virginia and looked forward to returning home after completing their residency programs. In her limited free time, she enjoys hiking and gardening.
Dr. Forsythe is board-certified by the American Osteopathic Board of Family Physicians. She is a member of the American Osteopathic Association as well as the American Academy of Family Physicians. She completed her medical training at The Edward Via College of Osteopathic Medicine of Virginia Tech before completing a three-year family medicine residency program in Rhode Island.
Dr. Forsythe is accepting new patients at Sentara Family Medicine Physicians, located at 20209 Sentara Way, Suite 200, Carrollton, Va. You can make an appointment by calling 757-542-2000 or scheduling online here.
---