Sentara Hip and Knee Surgeon Gets Adults Back in the Game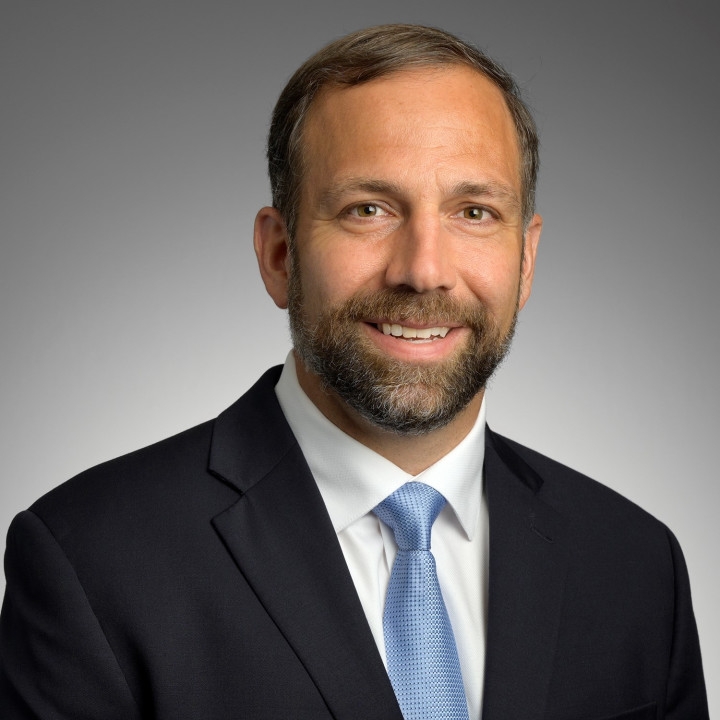 Scott E. Grabill, D.O.
Sentara Orthopedic & Sports Medicine Specialists, Division of Albemarle Physician Services - Sentara, Inc
Orthopedics, Surgery - Orthopedics
"I've always enjoyed working as part of a team, and sports were a huge part of my life growing up," says hip and knee surgeon Scott Grabill, D.O. "My desire to help people and my love for science led me to medicine. I felt like orthopedic surgery would combine all of my interests."
Hip and Knee Care in Elizabeth City
Dr. Grabill joined Sentara Orthopedic & Sports Medicine Specialists, Division of Albemarle Physician Services – Sentara, Inc. in Elizabeth City, N.C. He specializes in treating arthritis that affects hips and knees - osteoarthritis, post-traumatic arthritis and rheumatoid arthritis. "My training and experience allow me to take on the toughest cases and get good results," says Dr. Grabill.
As a fellowship-trained orthopedic surgeon, he offers:
Hip and knee joint repair and replacement
Minimally invasive surgery to correct cartilage damage
Partial knee replacement
Revision hip and knee surgery
Robotic hip and knee replacement
Advanced Hip and Knee Surgery Promotes Faster Recovery
"I'm a big proponent of rapid recovery protocols after joint replacement surgery," says Dr. Grabill. "These practices get people out of the hospital quickly, often on the same day."
Dr. Grabill uses pain-control techniques such as spinal anesthetics and regional nerve blocks. These medications help people begin movement and recovery sooner, without the use of narcotics.
"I also offer muscle-sparing techniques for hip replacement," says Dr. Grabill. "This approach results in less tissue damage, less pain and faster recovery. And patients have excellent outcomes."
Individualized Hip and Knee Care
Dr. Grabill has a reputation for delivering impressive results, with a friendly bedside manner people appreciate.
"I spend a lot of time with people, so I can understand how their condition limits them," says Dr. Grabill. "I talk to them about their goals and what they want to get back to doing."
"I want people to feel like I listened to them and that I have a plan to address their concerns," says Dr. Grabill. "I want to change someone's life and get them back in the game - doing the things that bring them joy."
Background
Dr. Grabill lives with his wife and two children. Much of what they do revolves around the kids' sporting and school activities. They enjoy being involved with school and community activities and are active members of their church.
Dr. Grabill attended the Philadelphia College of Osteopathic Medicine, graduating with his Doctor of Osteopathic Medicine degree. He then completed active duty residency in orthopedic surgery at Naval Medical Center in Portsmouth, Va. He also completed fellowship training in adult hip and knee reconstruction at the Cleveland Clinic.
Dr. Grabill served 13 years in the U.S. Navy. He was chairman of Orthopedic Adult Reconstruction Surgery at Walter Reed National Military Medical Center in Bethesda, Md. And he served combat troops in Afghanistan as an orthopedic surgeon.
He is board-certified by the American Board of Orthopaedic Surgery and is a fellow with the American Academy of Orthopaedic Surgeons.
Dr. Grabill is accepting new patients at Sentara Orthopedic & Sports Medicine Specialists, Division of Albemarle Physician Services - Sentara, Inc. at 1144 N. Road Street, Suite 200, Elizabeth City, N.C. Make an appointment by calling 252-384-2360.
---