For Certified Nurse-Midwife Sonja Smith, Midwifery Is a Calling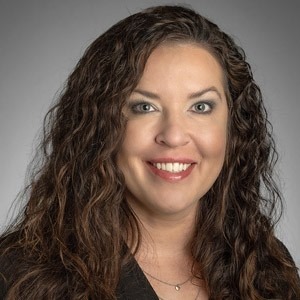 Certified Nurse - Midwife
Sentara Midwifery Specialists
Midwifery
"The term 'midwife' literally translates to 'with women.' My job is to support women's health throughout their lives, not just during pregnancy and childbirth," says Sonja J. Smith, C.N.M., a certified nurse-midwife at Sentara Midwifery Specialists.
Sentara launched this midwives-only practice in January 2023 to offer women a safe, holistic option for pregnancy and women's health. Smith says there's nowhere else she'd rather be-and nothing else she'd rather be doing. "Midwifery isn't a job-it's a calling."
A Love of Pregnancy Care
According to family lore, when Smith was 4 years old, she told her mom, "In this life, I need to help mamas have babies." She never lost sight of that goal.
Initially, she thought she'd be an OB-GYN. But during college, she realized she identified more with nursing. "I found nursing less focused on diagnosing diseases and more focused on overall wellness," she says.
Smith took a break from school when she became a mom. But she made her way back to become a certified medical assistant and then a nurse, working in labor and delivery and postpartum care. She then became a certified lactation nurse, helping women with breastfeeding. Later, she went back to school again to become a certified nurse-midwife.
During graduate school, Smith assisted with home births around Wyoming and South Dakota. She learned the value of a personalized birth experience and wanted to bring that care to women who chose to give birth in a hospital. Working with another nurse-midwife, she helped launch the first birth center in South Dakota. "We lobbied for it, met with legislators and the board of medicine and learned so much," she says.
Eventually, she moved east to be closer to her mother and sister. She had been practicing in the Sentara system for several years when the new midwife practice opened in Hampton. She jumped at the chance to be involved.
Midwifery and Women's Health
As a certified nurse-midwife, Smith cares for women from adolescence through menopause. "A midwife is for life," she says.
Nurse-midwives don't do surgery, but they do provide all the routine obstetric and gynecological care a woman needs. That includes:
Annual exams
Birth control
Breast and vaginal health
Preconception planning
Pregnancy
Labor and delivery
Postpartum care
Testing for and management of sexually transmitted infections (STIs)
Post-menopausal hormone replacement therapy
General women's health
In addition to bringing new babies into the world, Smith particularly loves caring for teens and college-age women. She helps educate them so they can take charge of their reproductive health from an early age. She enjoys learning as much as teaching, she adds. "The science of pregnancy and women's health is always advancing. That means I'm always learning-reading studies, taking classes," she says. "I love that I can engage my brain that way."
A Midwifery Birth Center at Sentara
Caring for women during pregnancy and childbirth is an important part of Smith's role as a nurse-midwife. Patients who receive care at Sentara Midwifery Specialists deliver at Sentara CarePlex Hospital. There, they can access medical interventions they want or need, including epidurals and other pain medications.
In general, nurse-midwives prefer to limit medical interventions when they're not necessary. Midwifery is associated with lower rates of cesarean sections and inductions. Midwife care is also linked to lower rates of preterm birth and other life-threatening complications, according to the American College of Nurse-Midwives.
"Part of the art of midwifery is that we're very tuned in to subtle nuances that occur during labor and birth," Smith says. "And we've built an intricate relationship with the mom and family ahead of time, so we can respond to those nuances in a way that fits the needs of the individual."
Background
Smith trained as a nurse-midwife at Frontier Nursing University, the first school in the country to offer a nurse-midwife program. She worked at Sentara Princess Anne Hospital and Sentara Leigh Hospital before joining Sentara Midwifery Specialists.
Smith has four children, two sons and two daughters. She always wanted to do medical missions but didn't have the time when her children were younger. Now that they're grown, she's preparing to join a medical mission to provide women's healthcare services in the Dominican Republic. In her spare time, she enjoys going to shows and museums and trying new restaurants.
Smith sees patients at Sentara Midwifery Specialists in Hampton. Call 757-827-2455757-827-2455 to make an appointment.
---