Sentara Orthopedic Surgeon Repairs Hands to Restore Quality of Life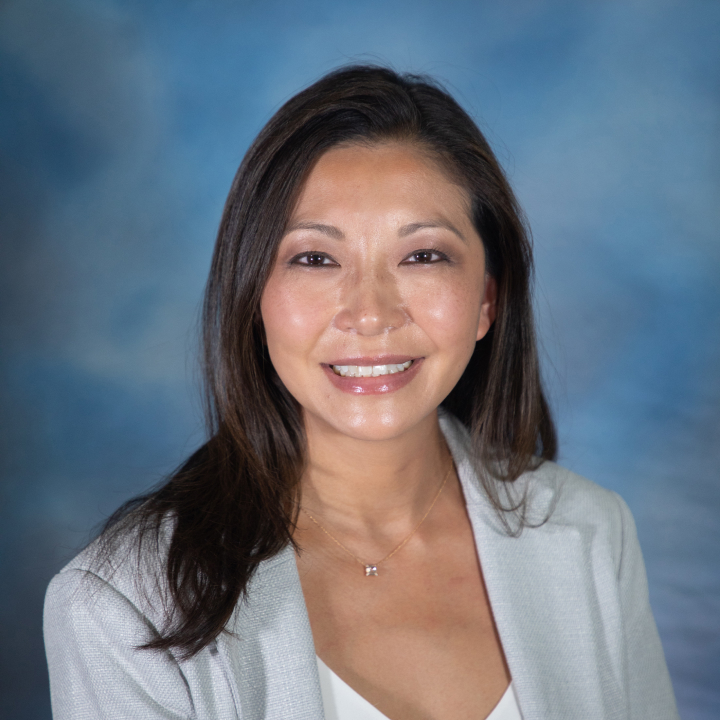 Orthopedic Surgeon
Sentara Orthopedic & Sports Medicine Specialists
Orthopedic Surgery
"Hands play such a big part in your quality of life, and my goal is to help you get back to where you want to be," says Sophia Leung, M.D.
As a surgeon with Sentara Orthopedic & Sports Medicine Specialists, Dr. Leung treats pain, numbness and weakness in the hands so that her patients function at their best. "I want you to get back to doing all the things you like to do and need to do," she says.
Hand Surgery: Restoring Quality of Life
Dr. Leung initially planned to become an architect and earned a degree in industrial design. As an intern working on power tool design, however, she realized the work didn't give her enough of a human connection. "I felt a career in medicine would be more rewarding, so I changed paths," she says.
During medical school, while training in a hospital trauma rotation one night, someone came in with a broken leg. "I saw orthopedics for the first time, and from that point on I didn't see how I could be happy doing anything else," Dr. Leung says. "That broken leg made me feel like I could take my design background and my experience building things with my hands and put them to use in a career in medicine."
After studying orthopedic surgery, she decided to pursue specialized training in hand surgery. "With hand surgery, you go further into the small details. In addition to repairing bones, tendons and ligaments, I learned how to repair blood vessels and nerves," she says. "Hands are so intricate, and such an important part of how we function in the world,"
She chose to practice orthopedic medicine at Sentara because of the way the health system supports both doctors and patients. "We have a huge staff of providers to support the orthopedics department, including non-operative orthopedics specialists, physician assistants and hand therapists," she says. "In a small community, access to care can be a challenge, and waiting a long time for an appointment is really difficult. At Sentara, our large team means we can help patients get better faster."
Carpal Tunnel Syndrome and Other Hand Conditions
Dr. Leung is board-certified in general orthopedic surgery, so she treats patients with all types of orthopedic injuries. As a hand surgeon, she specializes in treating conditions such as:
Carpal tunnel syndrome
Cubital tunnel syndrome
Arthritis of the hand and wrist
Tendonitis in the hand and wrist
Congenital hand differences (such as fused or extra fingers)
Hand and wrist trauma (including tendon and nerve injuries and fractures)
Carpal tunnel syndrome is one of the most common problems she treats. This condition occurs when a nerve in the hand is squeezed, or compressed. It causes pain, numbness and tingling. "There's a misconception that carpal tunnel syndrome is caused by typing, but that's not necessarily true," she says. "I see it in people of all ages, from all walks of life."
Carpal tunnel syndrome can get worse over time, so it's important to see a doctor if you experience symptoms. "If your hand falls asleep or stays numb, or you wake up with a numb hand, you should get it evaluated," she says. "If you ignore it too long, it can lead to permanent numbness and muscle weakness."
Background
Dr. Leung grew up in Maryland and attended medical school at the University of Maryland School of Medicine. She completed her residency in orthopedic surgery at the University of Maryland Medical Center and the R. Adams Cowley Shock Trauma Center-the nation's first and only integrated trauma hospital. She received fellowship training in hand and upper extremity surgery at the University of Pittsburgh Medical Center. She is board-certified by the American Board of Orthopedic Surgery, a member of the American Association of Hand Surgery and a fellow of the American Academy of Orthopedic Surgeons.
She lives with her husband, an oral surgeon, and their two young children. She enjoys cooking and baking and exploring the beauty of Virginia with her family. "One of the reasons we settled in this area is because of the opportunity for outdoor activities, living near the mountains and the amazing views," she says.
Dr. Leung treats patients at Sentara Orthopedic & Sports Medicine Specialists in Harrisonburg, Va. Call 540-689-5500 to schedule an appointment.
---