Meet Dr. Wilson Daugherty with Sentara Neurosurgery Specialists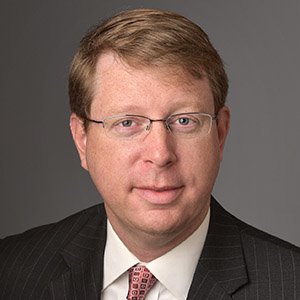 Wilson Daugherty, M.D., Ph.D.
Sentara Neurosurgery Specialists
Surgery
Some physicians seem to "fall" into medicine, but for others, becoming a doctor is the only obvious career choice. Such is the case for Wilson Daugherty, MD, PhD. "I'm a fourth-generation physician. It's just what my family does. My father is an orthopedic surgeon. My grandfather was a cardiac surgeon. My great-grandfather was a family practitioner. It's a family tradition we keep passing down," says Dr. Daugherty.
To begin his journey to professional practice, Dr. Daugherty completed his undergraduate degree with a strong focus in neuroscience research at William & Mary in Williamsburg, Virginia. His interest in this research played a key role in his decision to become a neurosurgeon. After completing his undergraduate degree — and then finishing a Master's — Dr. Daugherty applied and was accepted to medical school at Virginia Commonwealth University (VCU).
While attending medical school, Dr. Daugherty realized he still missed the research component of medical science. As a result, he completed a PhD program in Physiology. Eventually, he presented his thesis, which focused on cerebral oxygenation and traumatic brain injury.
As he explored new methods of increasing blood and oxygen delivery to the brain, Dr. Daugherty's determination to become a practicing neurosurgeon increased. And thanks to high marks in his courses at VCU, Dr. Daugherty was matched with Mayo Clinic's six-year neurosurgery residency program. A one-year cerebrovascular fellowship immediately followed.
Dr. Daugherty's neurosurgery practice began in Charlotte, North Carolina, where he was employed in a private clinic for four years. Eventually, he decided to move his family back to Virginia to be closer to home and other family members. Employment with Sentara Neurosurgery Specialists quickly followed.
As a dually trained neurovascular surgeon, Dr. Daugherty's schedule changes day to day. Like other physicians, he rounds on patients on the floor and in the neurological ICU. But Dr. Daugherty's surgical schedule, including both planned surgeries and unexpected trauma cases, keeps him occupied most of the day. "I'm trained to do both open and endovascular neurosurgery, which includes aneurysms, AVM's, intracranial stenosis, and stroke." In fact, Dr. Daugherty is the only dually trained neurovascular surgeon in South Hampton Roads. "I'm also one of the few people that does a majority of outpatient spine surgeries."
"Outpatient spine surgery happens more often than people may think. These types of procedures include laminectomies for both the cervical and lumbar spine. I also do a large number of anterior cervical discectomies and fusions to remove herniated disks and relieve spinal cord compression. These are surgeries where people would usually sit in the hospital recovering for 24–48 hours. But we get them home the same day. Our patients really like and appreciate this because they get to sleep in their own beds and eat their own food instead of having to stay in the hospital," says Dr. Daugherty.
Thanks to his extensive education and considerable experience in the operating room, Dr. Daugherty's comfort level in performing complicated neurosurgeries allows him to offer certain spinal procedures on an outpatient basis. "Part of it is also a matter of timing. I can do a one to two level spinal cord operation in under two hours. That really helps get people home faster," says Dr. Daugherty. He estimates that he performs several hundred outpatient spinal surgeries each year.
Dr. Daugherty also does a fair amount of reconstructive and deformity spine surgery and tumor dissections. For him, it all comes down to helping people while doing meaningful, yet challenging, work every day. "What I enjoy the most is the clinical complexity and the variability of what I'm dealing with every day. I'm also grateful to have a significant impact on my patients' lives," he says.
---