Aubrey Layne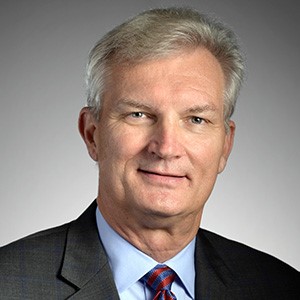 Executive Vice President and Chief Administrative Officer
Aubrey L. Layne, Jr. is Executive Vice President and Chief Administrative Officer at Sentara Health. He oversees several teams, including Government and Legislative Affairs, Real Estate and Supply Chain, Security, Compliance, and Internal Audit and Privacy.
Previous Experience
Layne joined Sentara in July 2021 as Senior Vice President and the Chief of Staff. Before joining Sentara, Layne served in Governor Ralph Northam's administration as the Virginia Secretary of Finance. Layne was responsible for overseeing the Commonwealth's annual revenue forecasts and administering the approximately $140 billion biennial state budget along with being chairman of the state's Debt Advisory Board. He was also charged by Governor Northam to act as the state's CFO (an expanded role for the Secretary of Finance) and advises the Governor on all significant financial contracts entered into by state agencies. Before serving as Secretary of Finance, Layne was appointed to Virginia Secretary of Transportation for Governor Terence McAuliffe.
Prior to becoming a public servant, Layne served as President of longtime Sentara community partner An Achievable Dream Academy in Newport News, Va., as President and Principal Broker of Great Atlantic Properties in Virginia Beach, and as President of Hofheimer's Inc., which was based in Norfolk. He began his career at KPMG.
Current Professional Affiliations
An Achievable Dream Academy - Foundation Board Member (2008-present)
Virginia Port Authority - Board of Commissioners (2021-present)
Junior Achievement - Hampton Roads Business Hall of Fame (2019)
Executive of the Year - University of Richmond - Robins School of Business (2018)
Distinguished Alumni Award - Old Dominion University (2015)
Education
University of Richmond - BS in Accounting
Old Dominion University - MBA
---