Dennis Matheis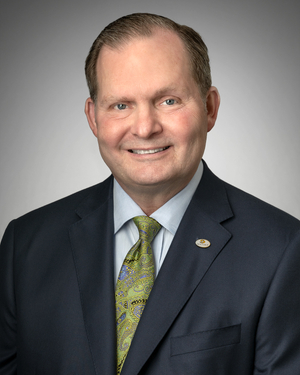 President and Chief Executive Officer
Dennis Matheis is President and Chief Executive Officer (CEO) of Sentara.
He previously served as Executive Vice President of Sentara and President of Sentara Health Plans (SHP), the health insurance division of Sentara. Dennis, along with his leadership team, leads Sentara's 30,000 employees and together, we help improve health every day.
Dennis has spent the past 27 years in senior leadership roles within the healthcare industry. During his nearly five-year tenure as President of SHP, Dennis led the largest health plan acquisition in Sentara's history, resulting in more than 400,000 new health plan members and nearly 1,300 employees joining the organization. To support this growth, Dennis recruited top talent to the already accomplished SHP team to execute on industry best practices and enhance the member experience. Following the COVID-19 pandemic, Dennis placed a focus on workplace culture and the work preferences of the team, successfully transitioning the division to a remote and hybrid environment. He also established the SHP Diversity and Inclusion Council, which, along with more than ten other such councils operating within Sentara, is fostering workplace environments rooted in diversity, equity, inclusion, and authenticity, and reflects the communities served.
Prior to joining Sentara, Dennis spent 13 years in leadership roles at Anthem, Inc. He served as President of Anthem's Central Region and Exchanges encompassing six states and representing $12 billion in annual revenue. Under his leadership, Anthem's Central Region achieved significant membership growth and strong financial results. Dennis previously served in senior leadership roles at Anthem Blue Cross and Blue Shield of Missouri, CIGNA Healthcare and Humana Health Plan, as well as Advocate Health Care in Chicago. Dennis earned his Bachelor of Science degree in Accounting from the University of Kentucky and practiced as a Certified Public Accountant before entering the healthcare industry.
Dennis is on the Executive Committee of the Virginia Association of Health Plans (VAHP). He serves on the Board of Directors of the Virginia Chamber of Commerce, the Norfolk Forum, and DarioHealth, and serves on the Board of Directors and Executive Committee of America's Health Insurance Plans (AHIP).
Dennis lives in the Hampton Roads area with his wife, Vickie, a retired critical care nurse. Together, they are proud parents of three adult children and grandparents to four grandchildren.
---