Doug Moyer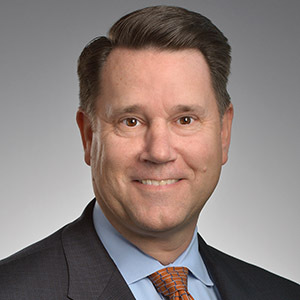 President, Sentara RMH Medical Center
Doug Moyer is the president of Sentara RMH Medical Center, a 238-bed hospital located in Harrisonburg, Va. Doug joined Sentara in January of 2017.
As president, Moyer is focused on delivering quality care to the community in tandem with the best possible patient experience to everyone who walks through the doors of the hospital.
Previous Experience
Moyer began his healthcare career as an athletic trainer in a sports medicine physical therapy setting. From 1998-1999 he was director of physical therapy/program development for Johns Hopkins Health System, where he completed his administrative residency and fellowship. Moyer then went on to join Community Health System (CHS) Virginia Hospital Network, based in Petersburg. In 2014, he took on the role of chief executive officer for CHS Virginia Hospital Network and for CHS/Southside Regional Medical Center, also in Petersburg.
Moyer has a track record of producing great results with physician recruitment and retention. In addition, he is accustomed to working in a competitive marketplace and also has years of experience working in a multi-hospital system. Moyer has also previously had administrative responsibility over the construction of a replacement hospital facility.
Current Professional Affiliations
American College of Healthcare Executives
Education
Virginia Commonwealth University (Richmond, Va.) – M.S. in Health Administration
Ohio University (Athens, Ohio) – BS in Community Health
Personal
Moyer is married to his wife, Lori, and they have two children, Benjamin and Jackson. In his spare time, Moyer enjoys baseball, golf, sailing and fishing and spending time with his family.
---