Joanne Inman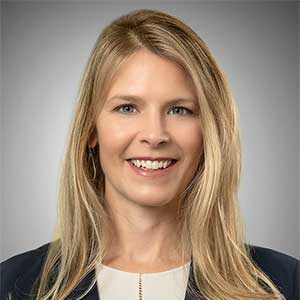 President, Sentara Leigh Hospital
Joanne Inman became president of Sentara Leigh Hospital in July 2016. The 250-bed acute care hospital in Norfolk, Virginia recently completed a $129M replacement project that created two 5-story patient towers, a new main entrance and support services. In 2018, Modern Healthcare selected her as one of their Up & Comers, an honor she shares with 15 other leaders nationally.
Prior to this role, Joanne was the Vice President of Operations at Sentara Virginia Beach General Hospital since May 2012, where her oversight included surgery, imaging and emergency services and facility operations with supervision of 480 employees. Joanne previously served as Director of Patient Care Services at Sentara Leigh from 2005 through 2012 making her return to Leigh a homecoming for her.
Previous Experience
Joanne has more than 12 years of healthcare leadership experience, leading both hospital and system initiatives. She led the Sentara Cancer Network's breast cancer program, which introduced the first 3D Mammography technology in Hampton Roads and initiated the system's Behavioral Health Task Force. She served in leadership roles for other system efforts including the High Performance Team for Emergency Medicine.
Current Professional Affiliations
United Way of South Hampton Roads – board member
10 for 10 Women's Leadership Giving Initiative – member
New E3 School (Norfolk) – board member
ACHE Early Career Award Recipient - 2013
CIVIC and LEAD Hampton Roads – program graduate
Education
Virginia Commonwealth University - Master of Health Administration
University of Virginia - Bachelor of Arts in Foreign Affairs
---