Tim Skeen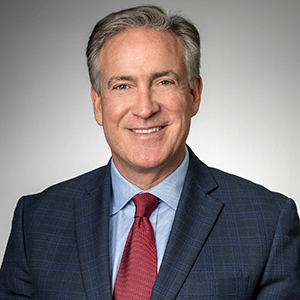 Executive Vice President and Chief Information Officer
Tim Skeen is Executive Vice President and Chief Information Officer for Sentara. He is responsible for overall information technology and enterprise data vision and strategy, including enabling business growth and operational success.
Previous Experience
Skeen joined Sentara in November 2020 as Senior Vice President and Chief Information Officer. Prior to joining Sentara, he held several executive leadership positions at Anthem, Inc. during a more than seven-year tenure including Chief Information Officer and Chief Operating Officer of the Government Business Division. Skeen has also served as Chief Information Officer at Amerigroup, Chief Technology Officer at Molina Health, and Chief Information Officer of Health Information Management at Unisys.
Skeen has presented at multiple conferences including IBM's Global Think Conference, the National Medicaid Conference and the MMIS Conference. He also co-authored the MITA Technology Architecture Committee Proof of Concept Whitepaper that focuses on the CMS MITA prototype supporting the efforts to establish Services-Oriented Architecture standards in Medicaid.
Current Professional Affiliations
Health Utility Network - Board Member
Kepro - Board Member
Results Redefined Board of Advisors - Board Member
Education
Rice University (Houston, TX) - B.S. Electrical Engineering
---