Sentara among "The Best Employers for Veterans" by Forbes in 2023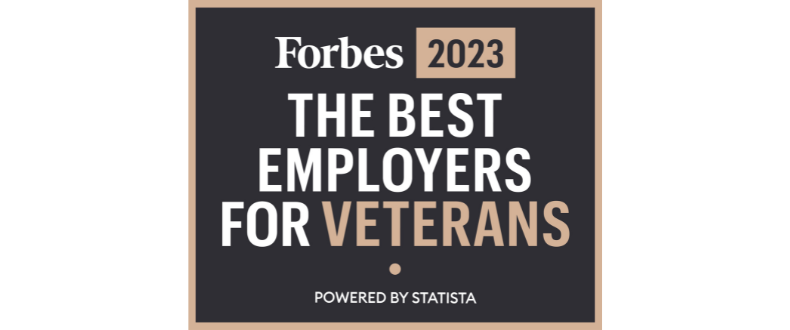 Sentara Health, the Commonwealth of Virginia's largest integrated health system and second largest private employer, has been recognized by Forbes as one of America's Best Employers for Veterans in 2023. This is the second year in a row Sentara has received this recognition.

Sentara is ranked number 90 out of 200 nationwide employers across 25 industries, moving up the list from ranking number 171 in 2022. Forbes partnered with market research company Statista to compile the ranking by surveying 8,500 U.S. veterans working for American-based companies employing at least 1,000 people. Respondents were asked to give their opinion related to general topics regarding their employer, such as career development, reputation, working conditions, salary and wages, and diversity.

In addition to this latest recognition, Forbes designated Sentara as a "Best Employer for New Grads" in 2022, "Best Employer for Women" in 2020, and one of "America's Best Employers" in 2018.
---