NICU 'graduates' reunite with caregivers at Sentara Princess Anne Hospital
Families join Sentara care teams for a fall celebration, the first reunion since the pandemic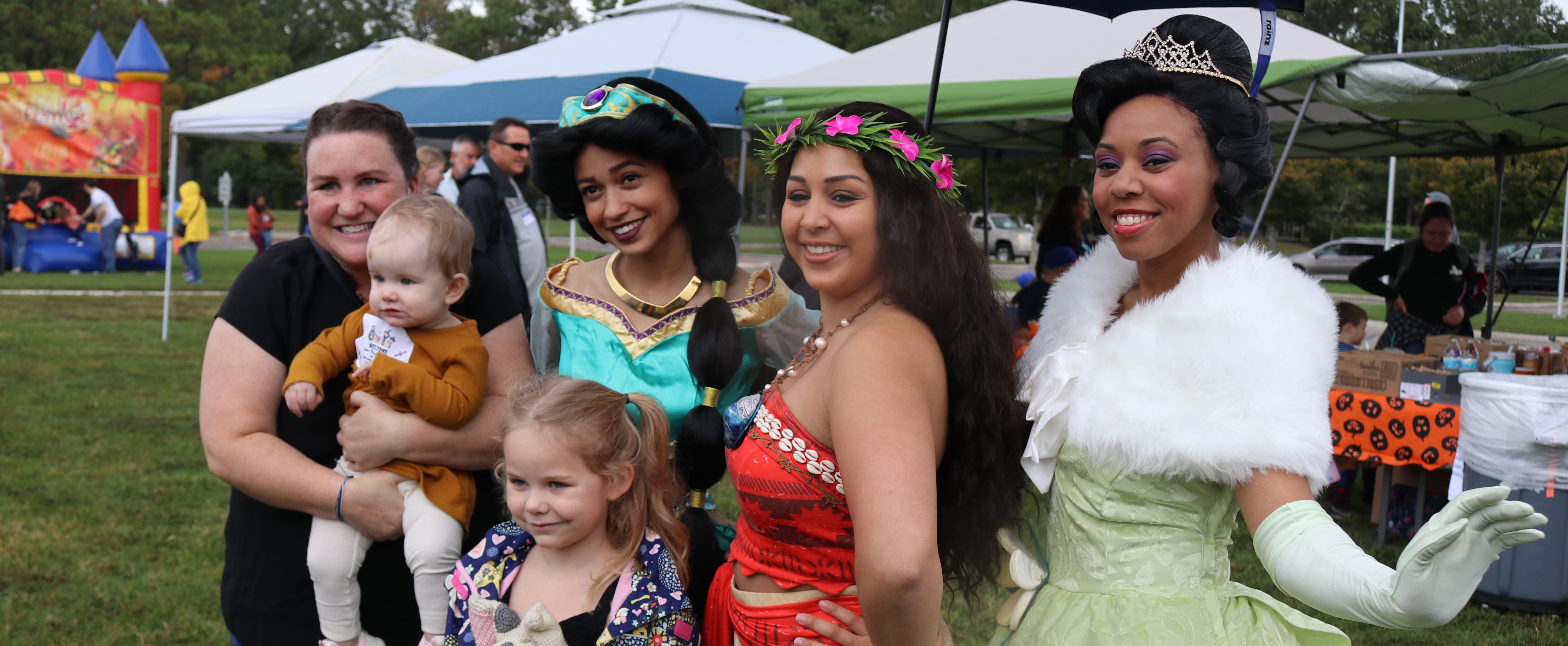 Samantha Stuckey was pregnant with twins when her blood pressure started rising. It kept going up until she reached 34 weeks. "My body was done being pregnant," she says, and her doctor scheduled a caesarian section to protect Samantha's health. Her sons, Riley and Jackson, were born at 34 weeks and spent two weeks on feeding tubes in the neonatal intensive care unit (NICU) at Sentara Princess Anne Hospital (SPAH) in Virginia Beach, Va., until they could take nutrition themselves and go home safely. "The NICU nurses really involve the parents in hands-on care," Samantha recalls. "They become your second family."
There are many reasons why newborns spend time in the NICU. Prematurity and respiratory distress are the most common. But there can be more significant issues, such as bleeding on the brain, requiring surgical intervention.
Most of the babies 'graduate,' as the clinical team likes to say. Some go home in a few days while others stay for months. That's when relationships develop, and the clinical team becomes like a second family. It's a club no one wants to have to join, but a lasting bond develops among clinicians and parents. Graduates often leave wearing little mortarboards, past a line of applauding staff, to the sound of 'Pomp & Circumstance' playing on a boom box.
Sentara has welcomed families back for a NICU reunion in Virginia Beach every two years for more than a quarter-century. This one at SPAH was the first reunion since the pandemic in 2019. Despite the rainy Saturday forecast, hundreds of people showed up to the hospital campus for the fall celebration. The Halloween theme prevails with not-too-scary costumes, often reflecting the children's most popular animated movies.
"It was great to reconnect with the nurses and let them see the boys at 17 months," Samantha says. "It's a testament to the impact these nurses have on families."
Samantha is a nurse in a medical/surgical unit at SPAH, but her experience in the NICU led her to pursue a career shift to post-partum and NICU nursing. "Seeing the care they provide and their level of involvement made me want to work with families in that way," she says.
The reunion celebration included a bounce house, educational games for kids of all ages, a car seat safety booth for parents, rock painting for the hospital's healing garden, and plenty of hugs and tears by nurses, therapists, kids and their parents.
"We have out of town families who schedule vacations around the NICU Reunion," says Monique 'Nikki' Lowery, manager of the unit and a NICU nurse for 36 years. "We have kids who are college graduates, and it is a joyous thing to see tiny preemie babies thriving as adults."
Several Sentara hospitals have NICUs performing this important work including Sentara Princess Anne Hospital in Virginia Beach, Va., Sentara Norfolk General Hospital in Norfolk, Va., Sentara Northern Virginia Medical Center in Woodbridge, Va.
Developmental challenges remain for some kids, but there is joy in recovery and progress.
"They're just the most resilient people that I've ever met in my life, honestly," says Nikki Lowery. "They surprise you at every turn."
---