Sentara Healthcare Chief Operating Officer Mike Gentry to take CEO role with Kettering Health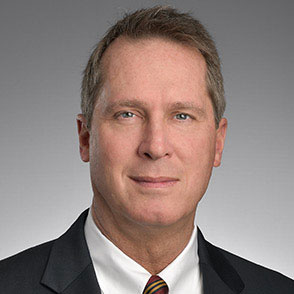 Mike Gentry, the Executive Vice President and the Chief Operating Officer for Sentara Healthcare has announced his resignation from Sentara to assume the role as Chief Executive Officer (CEO) for Kettering Health, based in Ohio.
Appointed to his current position in 2016, Gentry is responsible for the overall operations of Sentara provider divisions, including 12 hospitals, Sentara Life Care Corporation and Sentara Enterprises. He has been with Sentara Healthcare since 2008.
"Mike has been an invaluable member of our team, providing exceptional leadership with a focus on our consumers and quality care in our communities. His contributions to our organization, the healthcare industry at-large, and the commonwealth of Virginia have been numerous," said Dennis Matheis, President and CEO for Sentara Healthcare. "We are grateful for his dedication and hard work during his time with us. He will be greatly missed."
Before joining Sentara, Gentry served for eight years as President and Chief Executive Officer of the Florida Hospital (FH) Memorial System. Prior to that, Gentry spent 10 years with Park Ridge Hospital in North Carolina, the last five of which he served as the President and Chief Executive Officer.

"It has been an honor to be a member of the Sentara team for the past 15 years and I send my sincere thanks for the opportunity to work with wonderful colleagues who share a common mission of improving health every day," said Gentry.
Gentry's last day at Sentara will be July 1, 2023. An interim leadership structure will be announced soon.
---